Whatever you think about today's holiday, it's a great day for DRESSING UP. (I think my best-ever childhood costume was a
home-made chicken outfit
.) It's also a great day for drawing spiders! Here's one I drew for a project -
which I'm not allowed to talk about yet
- but this might or might not be the African trixter story god Anansi.
Hey, look,
Damyanti Patel
and her family made some Name Totems after seeing my
blog post
yesterday! Very cool!
And there are some awesome costumes coming in from the
Tots 100 Seawigs competition
! (Deadline is Monday, 4 Nov.) Check out this one blogged by
@annawarner5
! Love the furry antennae and curlers!!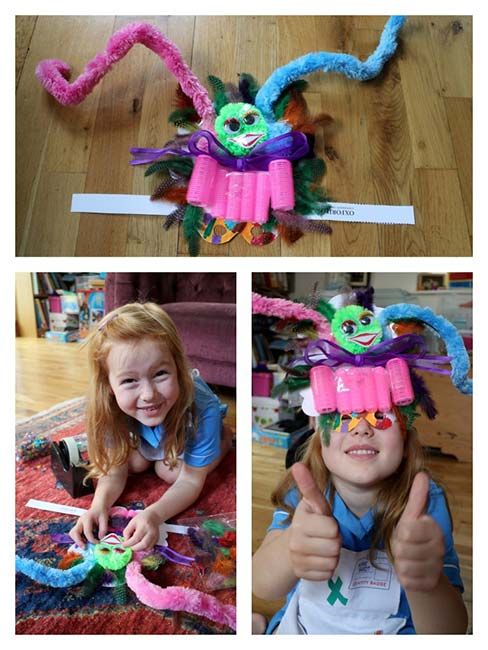 And fabulous use of newspaper!!! This one blogged by
@Mum_TheMadHouse
:
(
Collapse
)