Yesterday felt like a bit of a dream. Or a film, a sort of rom-com jobbie. First, it started out with a big hat, as these things usually do. I've finished my three-year committee stint at the
Society of Authors
, as part of the
Children's Writers & Illustrator Group
. To mark my last meeting, our chair,
Helena Pielichaty
, decreed everyone would wear hats to the meeting. Here's my hat:
The committee's acronym, CWIG, was the word that made me think of 'Seawig', and Philip Reeve and my initial inspiration for
Oliver and the Seawigs
. So it felt a bit odd and wonderful to being going to my last CWIG meeting when, as the tube train doors opened at St James's Park station, there, right in front of me, was our Seawigs poster!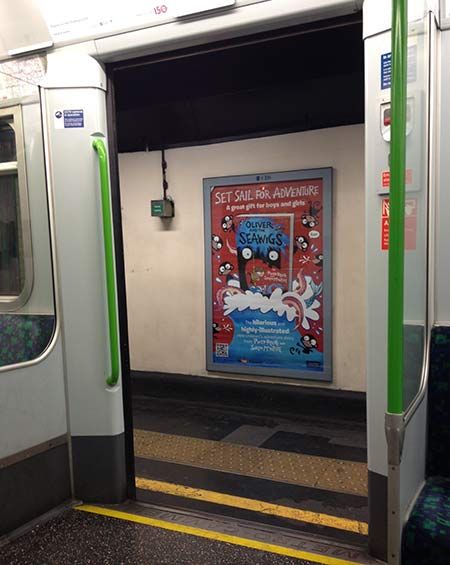 (
Collapse
)