Hey, I'm allowed to talk about this now! Iris the Mermaid is starring in a lovely new calendar, designed for
Katie Clapham
's indie bookshop,
Storytellers, Inc
. Iris is very excited! Here she is, in her beach boudoir, with an obliging Sea Monkey reading
Oliver and the Seawigs
and Colin the crab, ready to autograph. (He thinks he's the star of the book, and it's true that he appears in almost every illustration.) Ah, and there's Cliff, the rambling island, waving in the background.
Check out this stellar line-up! I'm very pleased to be listed among these amazing illustrators:
David Lucas
,
Louise Yates
,
Sue Hendra
,
Garry Parsons
,
Quentin Blake
,
David Roberts
,
Clara Vulliamy
,
Leigh Hodgkinson
,
Mick Inkpen
and
Jessica Ahlberg
. (If you don't know their work, check out their websites!) The calendar's quite large - 42cm x 30cm (16.5in x 11.7in) - and comes very reasonably priced at
£10
.
Find out here how you can buy it
from the Storytellers, Inc bookshop or at several other indie bookshops!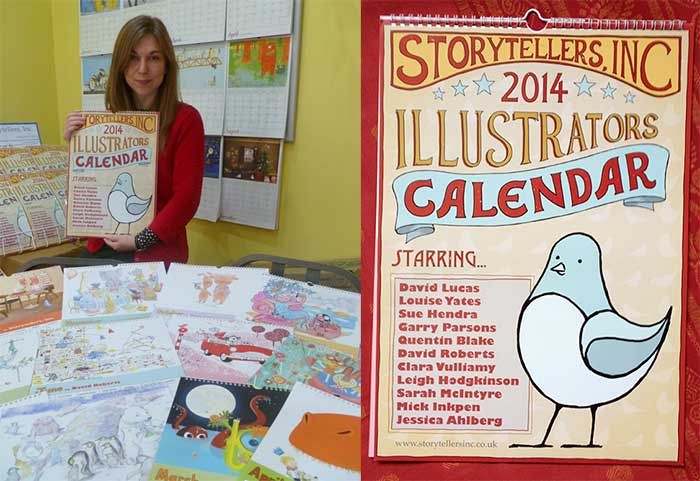 (
Collapse
)