First things first. Whenever the subject of
Angel Delight
comes up in conversation - and it does, more frequenly than you'd think - British people always widen their eyes and gasp at me:
WHAT?!! You've never had Angel Delight? This is astounding! How can this be?!!
And on questioning them, the word 'naff' will often come up, teamed with 'childhood memories', and very few people admitted they actually liked it. But this kept happening, and I needed to know. So when I was at the supermarket yesterday, confronted with an astounding array of Angel Delight flavours, I tweeted for help.
And these two flavours - strawberry and butterscotch - were most definitely the
best rated
. You'd be amazed how many people care about this.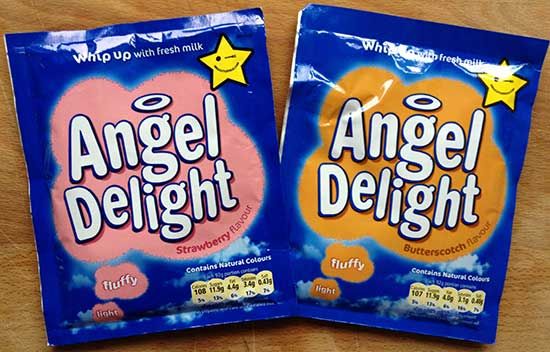 So here it started, in the name of scientific cultural research. Oops, after I started adding the milk to the powder, I realised I was supposed to add the powder to the milk. (How could I mess up a recipe this simple? Would it still turn out all right?)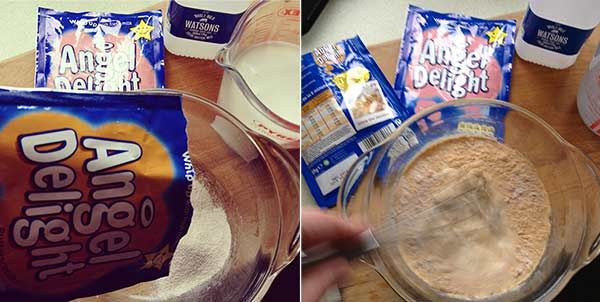 Five minutes in the fridge, then the moment of truth. And it was.... very tasty! I couldn't figure out why everyone talked it down so much after their initial flutter. I had more suggestions from people on Twitter, to chill it with custard creams, pieces of Mars bar, or even mix in a spoonful of peanut butter. (That last one was
Dave O'Connell
's suggestion; he was the final astonished person who finally set me off on my Angel Delight quest.)
(
Collapse
)