January 10th, 2014
Summer Reading Challenge
?
Last year the illustrator was the amazing
Chris Riddell
, and guess what, I'm this year's illustrator! The Summer Reading Challenge encourages kids aged 4 to 11 to read six books during the summer holiday, and last year
810,089 children
took part.
This year's theme is 'Mythical Maze', and I got to design the poster with the homes of the creatures who live in it:
Click on the picture to see a larger version.
Of course, there's a minotaur living there, but lots of other creatures, too. Can you guess which ones, looking at their habitats? When you get the poster, you'll also get stickers, which will set the characters in their surroundings. (The Unicorn will strut his stuff on Unicorn Island, for example. You can guess where Anansi might be chilling out with his cup of tea.) Here's a sample of just some of the huge amount of fun stuff available in the
order pack
: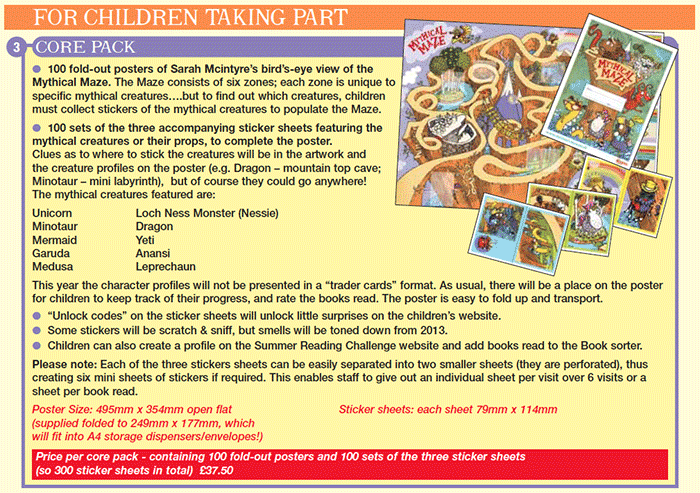 (
Click here for lots more under the cut!
Collapse
)
Is your library taking part in this year's