January 31st, 2014
United Agents' Illustrators Evening
, where we wreaked havoc on the hat stands. (That's
David Lucas
, hunkering down behind them.)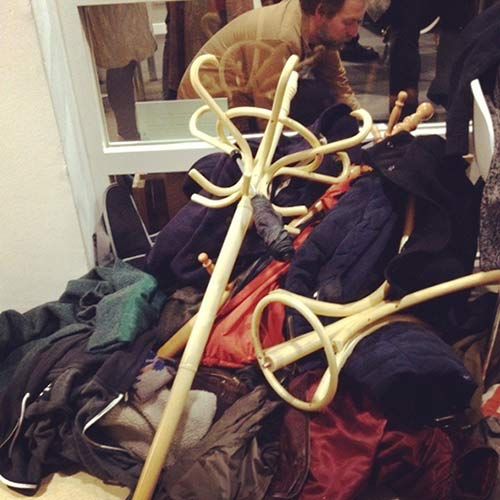 The second was the launch of a picture book by
Katherina Manolessou
called
ZOOM ZOOM ZOOM
. It's a lovely story, about a bird and a monkey who can't sleep, and travel to the moon. They're met on the moon by a four-armed alien ('who is so welcoming that you ought to read his voice in a Greek accent', said Katherina. Who happens to be Greek.) They play there, have a creative counting game, then build a rocket to travel back home to Earth and at last go to sleep in their colourful forest.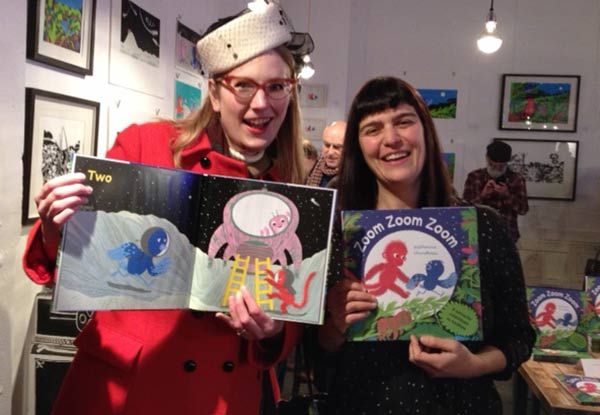 Here's publicist
Catherine Alport
, live tweeting the speeches. Catherine used to go on wild adventures with me when she worked at Scholastic (but then she migrated to Macmillan. (How very dare she!)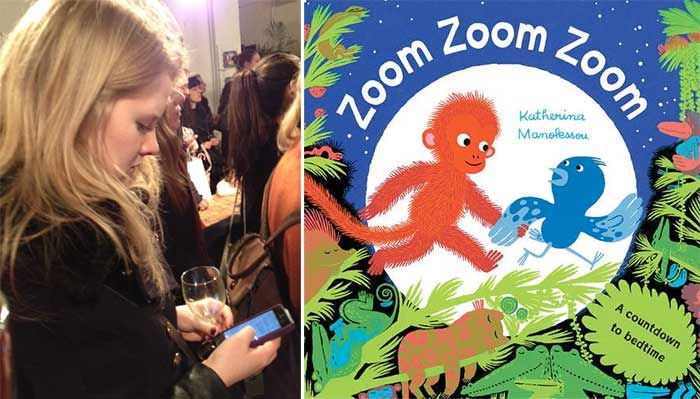 (
Click here for more under the cut!
Collapse
)
I've been to two very crowded parties in the last two evenings: the first was the excellent