Hey guys, something exciting:
Oliver and the Seawigs
just arrived in the post, in German!
But even more exciting,
COLIN THE CRAB GOT TO GIVE HIS SPEECH!!!
:D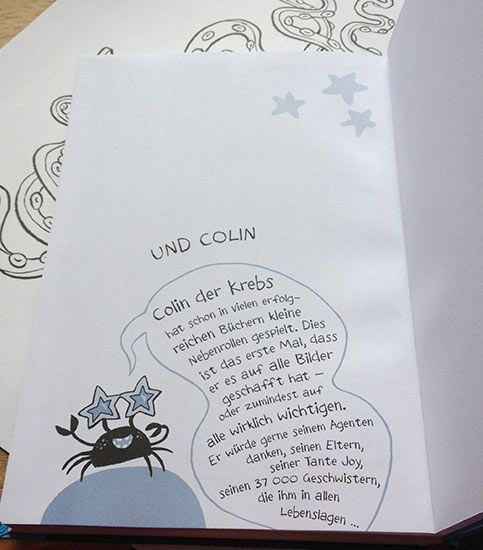 His Oscars-style presentation was supposed to go in the English Seawigs, but we ran out of space and it got cut. Colin was devastated, as he thinks he's the star of the book. And it's true that he does turn up in most of the illustrations. (
Click here if you want to see how it looks in English
.)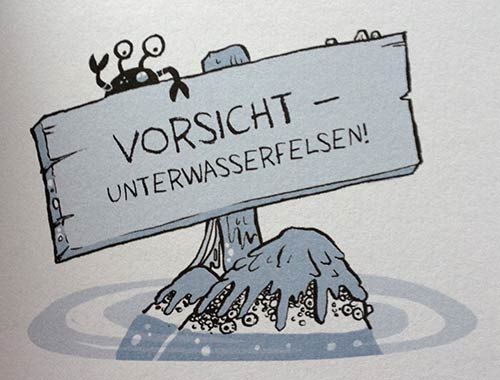 But Colin has no respect for boundaries between publishers, he's happily migrated over to
There's a Shark in the Bath
, if you can spot him on quite a few of the pages there. He gets to be in full-colour in the shark book, which tickles his vanity to no end.
(
Collapse
)