Yesterday at the
Imagine Festival
in the Royal Festival Hall, I got to launch my new Shark Seawig!
My
Oliver and the Seawigs
co-author
Philip Reeve
and I joined the magnificent
Madame Lark
on stage in the central Clore Ballroom for a session of BIG HAIR. Madame Lark totally gets the big hair thing.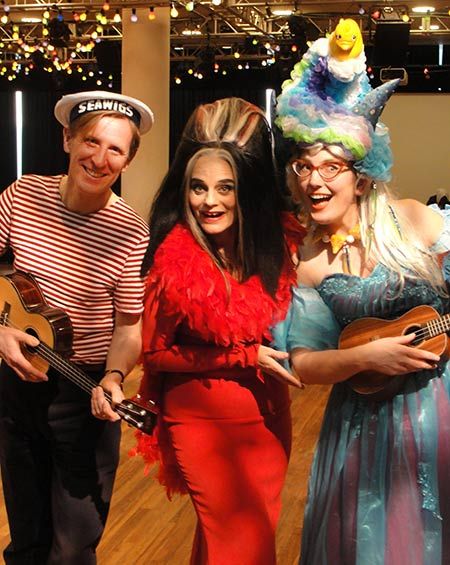 We had loads of fun leading families in drawing Sea Monkeys and treated them to our special Sea Monkey sea shanty (also known as The Eep Song).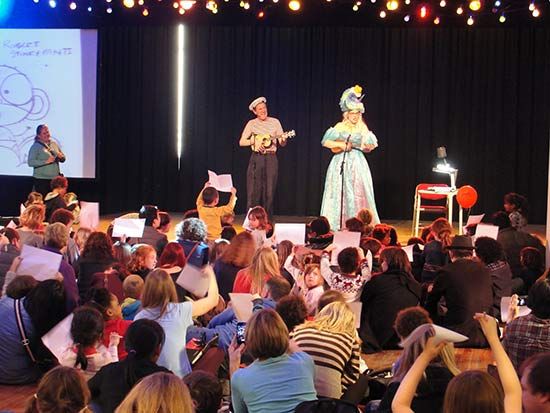 Several people asked me if I'd made the Shark Wig myself, and no, I didn't make my headgear this time! We have some theatre designers working downstairs at our studio and it seemed like a perfect opportunity to commission something. Here's
Laura Drake Chambers
in the studio she shares with
Sam Wyer
, working on the Shark Wig. (Sam made the matching shark tooth necklace.) You can follow them both on Twitter as
@LauraDrakeC
and
@Woodenfingers
.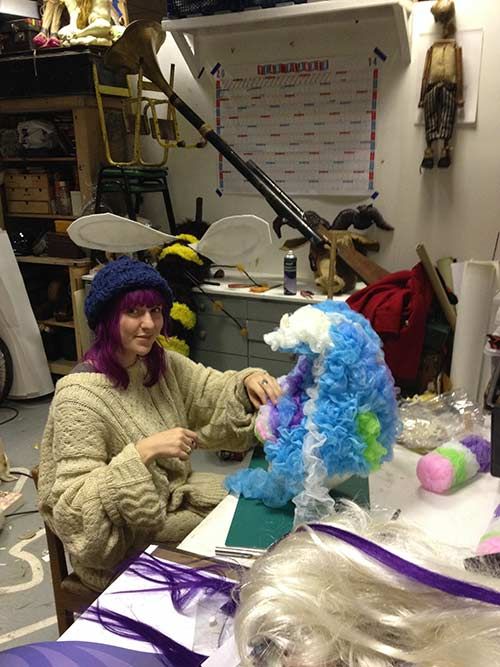 (
Collapse
)