May 2nd, 2014
Caryl Hart
. One of the things was the sweet shop in
Tissington
. Of course, who can resist a sweet shop? This one sat by itself in a little cottage, just so: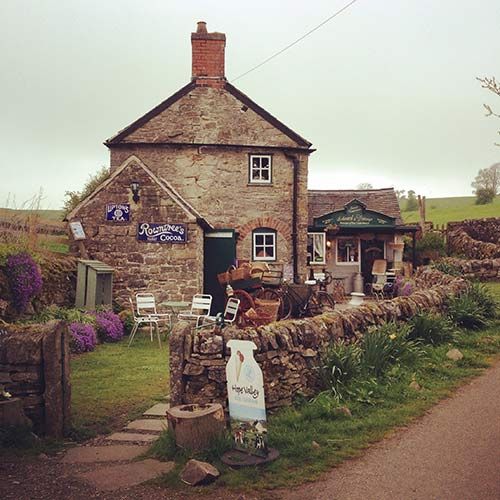 And inside, it was a real Aladdin's cave. If you're ever in the area, don't miss
Edward and Vintage of Tissington
. Here's my drawing of Dave, the owner:
(
Click for more under the cut!
Collapse
)
When I was thinking about taking my parents to Derbyshire, I got a list of interesting things to do from local resident, writer and illustrator
Olivia Sell
, age 6. She wrote in her e-mail:
Here is a picture of the Sea Monkey that I drew at my house. I drew it after I saw you give a talk at the Emirates Literary Festival in Dubai where I live. I made him have clothes and he's lost some teeth. He's shaking water off him because he's just come out of the sea. His name is "Beep". I hope you like him.
... I LOVE him! :D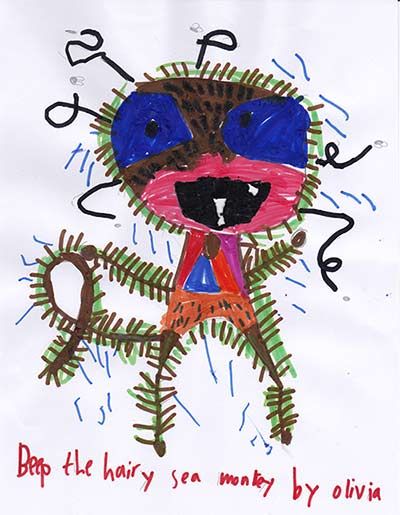 Now, there is SO MUCH STUFF happening around southeast England tomorrow! Check this out, it's almost mind-boggling. First, in
Oxford
, there's the
Phoenix Fest
, happening at the Story Museum, with an incredible all-day line-up of comics professionals, including my excellent studio mate
Gary Northfield
.
(
Click here for more under the cut!
Collapse
)
First, I have to show off this fabulous Sea Monkey drawing from