May 12th, 2014
In fact, there were plenty of mermaids to be had; I felt right at home in Benidorm.
(
Click here for more under the cut!
Collapse
)
So I'm back from my first trip to Spain, and wow, was the experience a full one! With school visits every day - four asssemblies at a time, with book signings - it was incredibly hard work, but also loads of fun. I'd planned to make a travel comic, but I was doing so much drawing in the schools that I mostly just flopped about like a fish when I had time off. Or a mermaid. That sounds better than a fish.
Hey, maybe this is something I could do, too!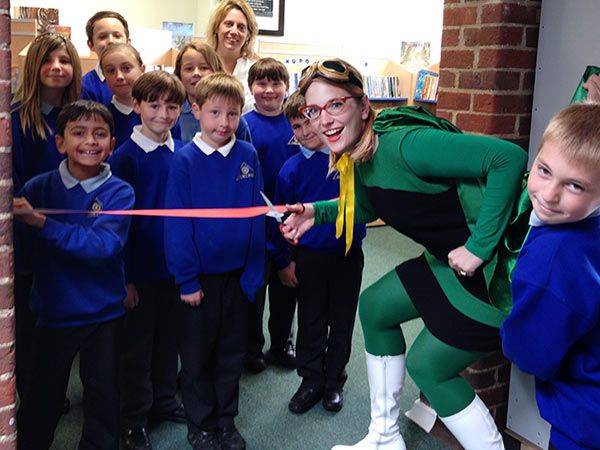 It's so much more exciting to read a book by someone they've met. And if they get hooked on a story or two by that author, they may go on to read other authors, and it can open up to them a lifetime of reading, drawing, and enjoying books and stories. But any author will tell you that it's
the host's preparation
that can make all the difference between a wildly successful visit and one that makes much less impact.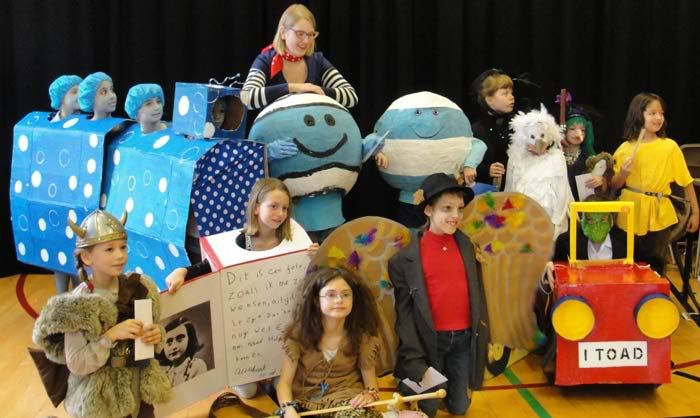 During the past few years, I've picked up a few things that could be helpful if you're thinking of organising your own Author Visit. (And when I say 'author', that can mean a writer, illustrator or translator; they're all authors of creative work.)
1. Book as far in advance as you can.
If you're hoping to book an author for World Book Day, you'll need to add in extra time, possibly a whole year. Alternatively, you can organise a school book day on another day and have a much better chance of getting an author, particularly at shorter notice.
2. Expect to pay your author
. You get paid; they should, too. Remember an hour-long school event still can mean several hours of travel, possibly an overnight stay if the author's coming a long way, preparation time, time away from their regular work, being tired the following day, and the inevitable follow-up head cold.
You can read a good article by Nicola Morgan on author visit fees.
3. Discuss book sales in advance
. Book sales are important: if kids gets excited about an author and a particular book, it makes perfect sense to put that book into their hands right away so they can read it. A signed book may be something they treasure for their whole lives and it will remind them of the visit. Also, it helps the author to carry on doing their job; publishers don't have a lot of patience for slow sales and will drop authors quickly.
John Dougherty's written a good article about books sales.
(
Click here for more under the cut!
Collapse
)
Getting an author to visit your school, library or festival is a brilliant way to inspire kids to read and fire up their creativity. I find a lot of kids don't really understand that the name on a book cover is a real person. (It's not some sort of box with a button that you push, and out comes a book.) And when they can see right in front of them that a writer or illustrator is a person who walks and talks and laughs and gets excited about stories, and occasionally makes mistakes, they get an inkling of possibilities: