Do you have those occasional moments, when you're looking in the mirror and you realise you have blue hair and sparkly gloves and look like Dame Edna, that you think,
how did I ever start doing this?
If you'd told me I'd be doing things like this, even ten years ago, I never would have believed you.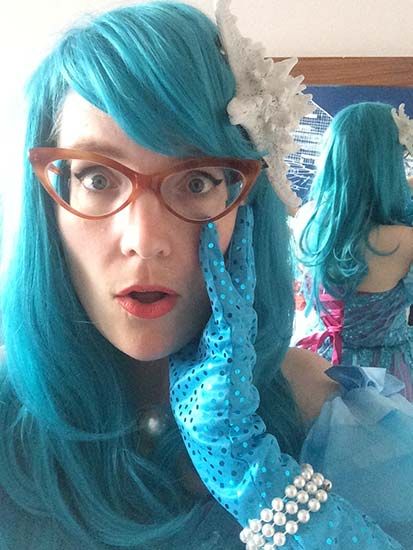 The number one thing that struck me about the
Manchester Children's Book Festival
was...
THE SEA MONKEYS
. They were everywhere!!! Here are two that my co-author
Philip Reeve
and I drew for
Simply Books
indie bookshop just outside of Manchester, in Bramhall.
Kaye Tew
and
James Draper
who run the festival asked us early on if it would be okay to use the Sea Monkeys from
Oliver and the Seawigs
for their mascot and we were thrilled to see them
popping up all over the Internet
before we even arrived!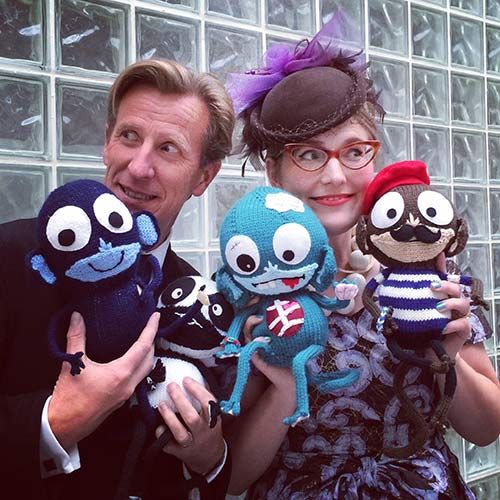 The chief instigator of the Manchester Sea Monkey Invasion was
Ann Lam
, who's here (bottom left) with her two kids (her daughter helped her out with quite a bit of the knitting). She used the knitting and stitching pattern that my studio mate
Deadly Knitshade
(aka Lauren O'Farrell) designed and
can be downloaded free from my website
.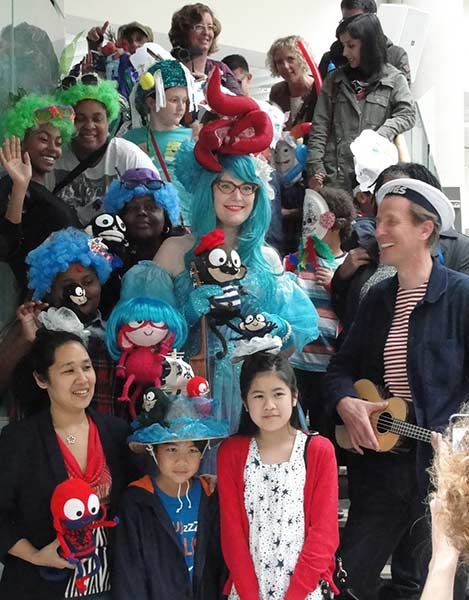 Check out all those awesome Seawigs!!! Loads of people made them for the Grand Seawig Parade. Here's Manchester librarian
Debra Conroy
looking incredible... and more Sea Monkeys!
(
Collapse
)