July 2nd, 2014
GREETINGS FROM THE FUTURE! THE FUTURE IS BRIGHT...
THE FUTURE IS CAKE.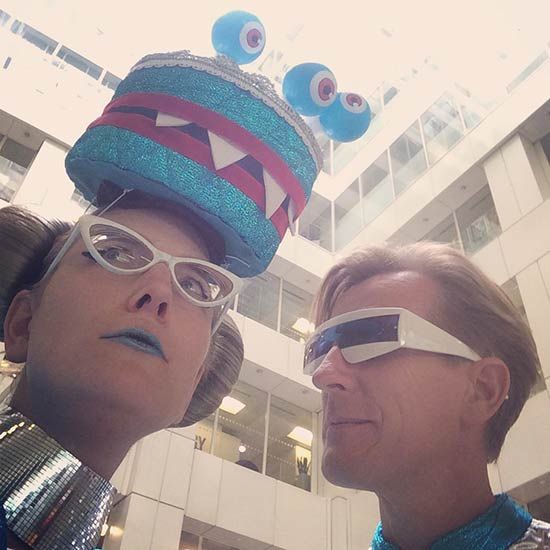 On Tuesday, my
Cakes in Space
co-author
Philip Reeve
and I embarked on a barking mad mission to CAKE all our publicists' friends in their media fortresses. And we did it in space suits! Seeing Philip in a space suit cracks me up so much, particularly after he sent me this clip of David the android in the film
Prometheus
:
...Is that Reeve or what??! Anyway, Philip couldn't actually be there for the first part of the day, since he'd been away from Dartmoor in Manchester for a few days already (for our
Grand Seawigs Parade
). But publicist
Philippa Perry
and I had loads of fun running around delivering alien cupcakes, starting with
The Telegraph
. (
Martin Chilton
, you are CAKED!)
Then the
BBC
... CAKED! (Ha ha, the little cake has a pass.)
(
Click here for more under the cut!
Collapse
)