The Sea Monkeys are loose in America!!! My book with
Philip Reeve
,
Oliver and the Seawigs launches with Random House TODAY!!
Seawigs
is being published in 20 countries now, but how will it fare in the place where I grew up? ...I am SO CURIOUS.
Sea Monkey knitting pattern by Deadly Knitshade... Know anyone who knits? You can download yours free here!
I'm originally from Seattle, and growing up near beaches, tidepools and the San Juan islands did play a major part in the creation of our story.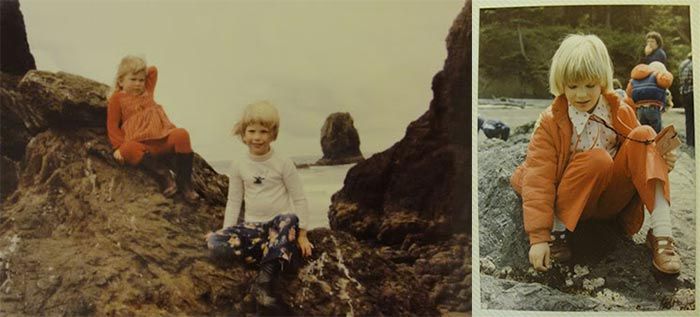 Here's a drawing I made as a kid of the rocks near
Cannon Beach
, in Oregon, where our family used to go on vacation almost every year. (You might also recognise it as the setting from the 1985 film
The Goonies
.)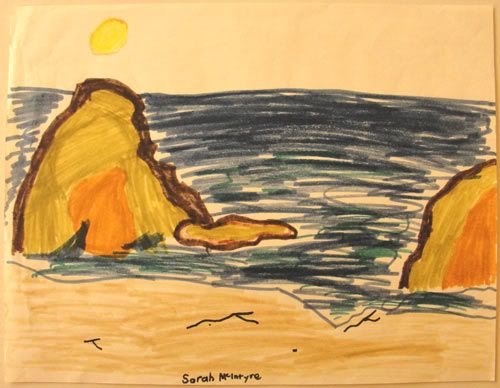 I drew some of the inspiration for the setting of
Oliver and the Seawigs
from my family visits to the fishing village of
Seldovia
, in Alaska. Here you can see the Crisp family house, supported on stilts and wooden pilings.
And here are some of my drawings from Alaska. I showed Philip these drawings when we were still coming up with the story idea, and we both thought it looked like the perfect place for our tale.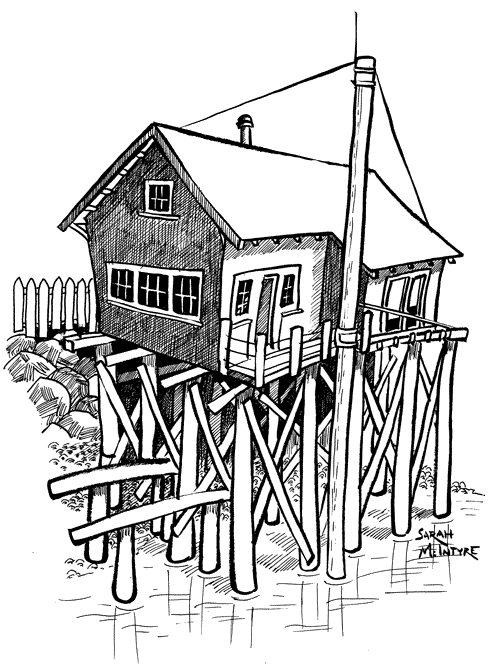 My Japanese-Hawaiian uncle's family owns one of the stilted cottages in Seldovia and I love watching otters swim by, and bald eagles swoop down and steal fish from the seagulls.
(
Collapse
)