This year
Edinburgh Book Festival
was OUT OF THIS WORLD!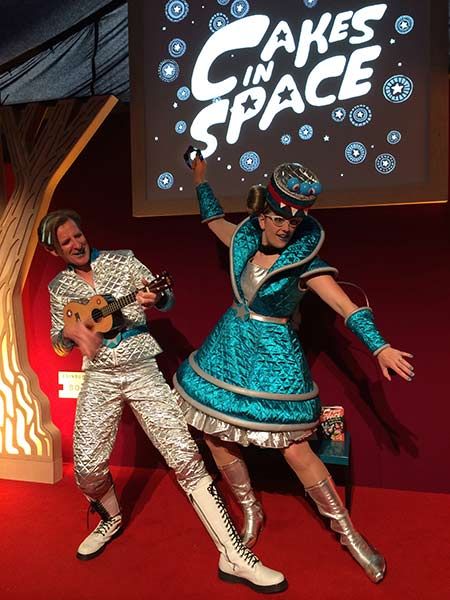 My literary co-pilot
Philip Reeve
and I had been putting together a
Cakes in Space
stage show and this was our first full-on performance. (Since Reeve lives on Dartmoor and I'm in London, we only had one other chance to practice, at
Nine Worlds
a couple weeks before Edinburgh.) And just as we were leaving for Scotland, this fabulous animated
Cakes in Space
trailer popped up, made by Ed Beck & David Mead from
MB Films
:
Our book features a spaceship food machine called the NOM-O-TRON, so we brought along a smaller, portable version:
And I showed everyone how to draw Pilbeam the robot and a killer cake! Here's one of the drawings, tweeted in by
@Lorna_May_D
: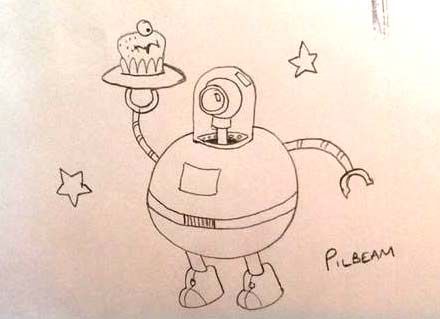 I still can't quite get over seeing Reeve in streaky blue hair and lipstick.
And we even got our portraits shot by festival photographer
Chris Close
. We were the only authors he took into his special anti-gravity booth. Thanks, Chris!
(
Collapse
)