Photo by James Petrie
Hee hee, it's great fun to stand in the middle of a field wearing sparkly red platform heels when everyone else is walking around in wellies. This weekend my co-author
David O'Connell
and I launched our new picture book,
Jampires
, at
The Big Feastival
in Oxfordshire.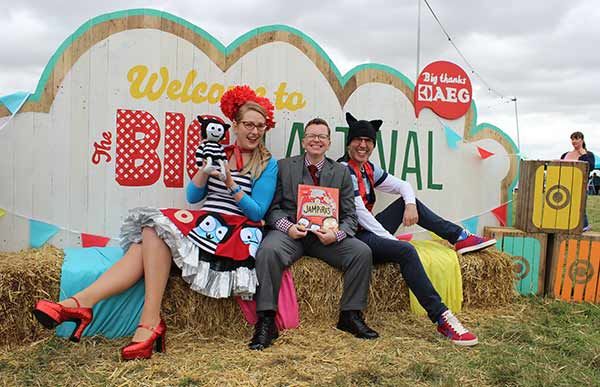 Photo by James Petrie
I couldn't believe it, I forgot to pack my Bakewell Tart hat! Nooooo!

Photo by Dave Warren
But never mind, our book was well and truly launched with a dramatic reading by David and me. (Dave's very good at doing
the voices
.) And I can rock a converted poodle skirt. (Thanks to my mum for helping me sew on all the Jampires.)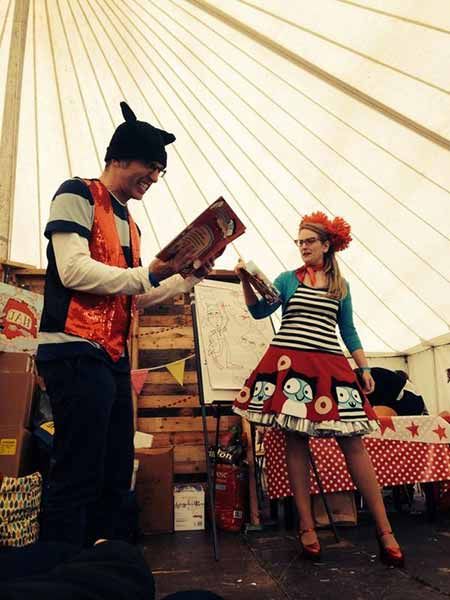 Photo by Neill Cameron
And I taught everyone how to draw a Jampire! 'But what is a Jampire?' you may ask. Well, if you've ever bitten into a jam doughnut and found it disappointingly dry and jamless, they are the culprits. These little critters suck out them jam. They LOVE jam. Our book is basically a hymn to jam.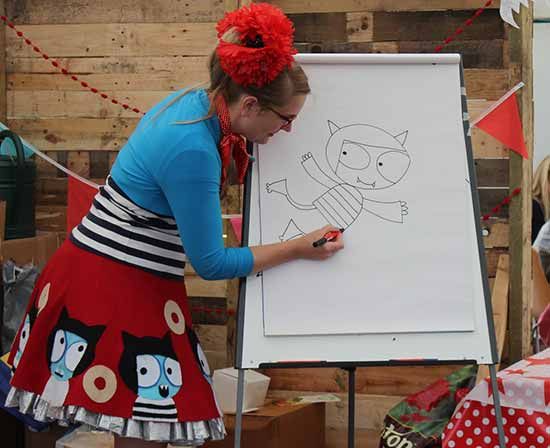 Photo by James Petrie
And you can learn how to draw a Jampire, too! David and I have put all sorts of goodies on our new website, so do have fun exploring it:
jampires.com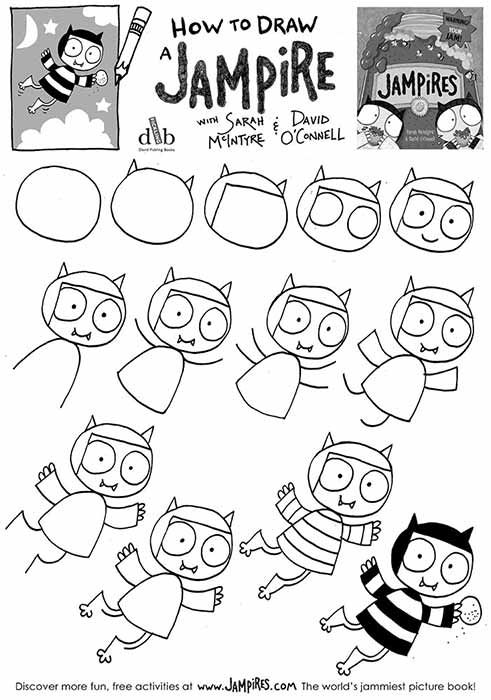 View as a PDF
We have masks, too! Check out the website! :)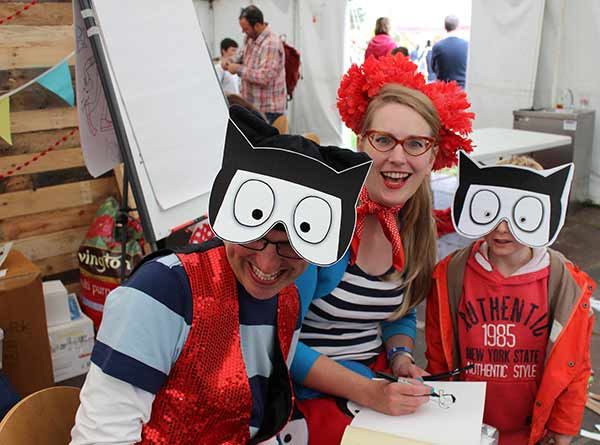 Photo by James Petrie
(
Collapse
)