September 17th, 2014
Philip Reeve
,
Cakes in Space
, are quite complicated, so here's a breakdown of how I've made one of them. This scene shows a battle between a strange, black-spaghetti-like alien, astronaut Astra, Pilbeam the robot and a host of mutant killer cakes. (Such a traditional children's book scene, right? I love being able to dream up this stuff with Philip.)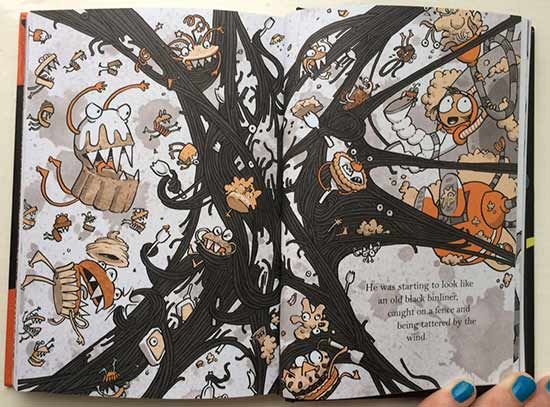 Thumbnails
: First I start by making rough 'thumbnail sketches' of possible scenes in the book. They're called thumbnails because they're tiny, just large enough to give our designer at
Oxford University Press
an idea of where things might go on the page, so she can figure out where the text could fit in. You can spot these two pages in the middle of the bottom row. (I drew lots of thumbnails all on one page together.)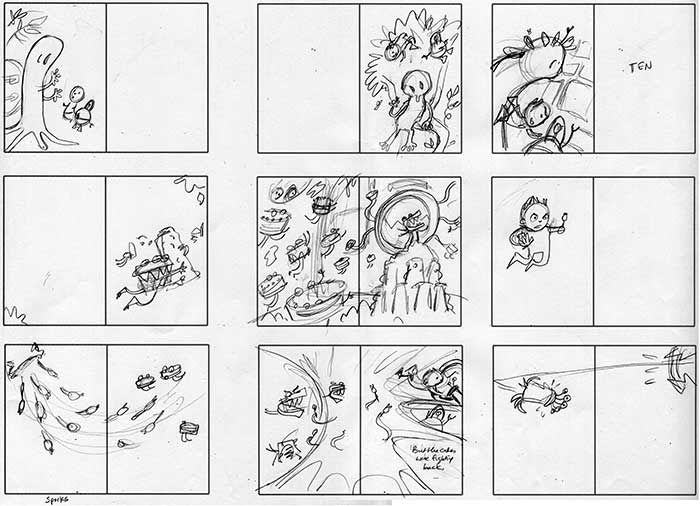 (
Click here for more under the cut!
Collapse
)
Some of my illustration in my new book with