So what's it like to make a whole book in 24 hours?
Last weekend I took part, with six other artists -
Jack Teagle
,
Kristyna Baczynski,
Warwick Johnson Cadwell
,
Dan Berry
,
Fumio Obata
and
Joe Decie
- in the 24-Hour Comic Marathon at the
Lakes International Comic Art Festival
in Kendal.
I've posted the
pages of my comic so you could read them online here
. And you can
read about the 24-Hour Comic dare on Scott McCloud's website
.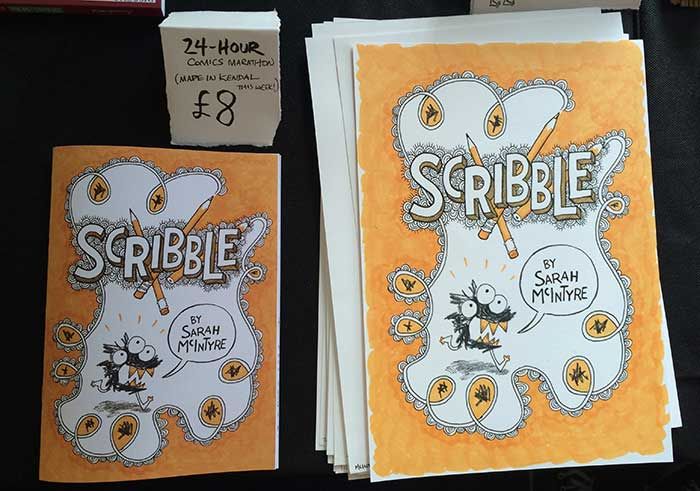 I was kind of scared in the days leading up to our 24-Hour Comic Marathon. The longest I've ever worked without going to bed is about 17 hours, and that was miserable. That was when my picture book
You Can't Scare a Princess!
was due, and I started to go a bit mental from lack of sleep. I did those hours a few days in a row and went between feeling horrible and headachy to feeling sort of elated, and thinking that everything was terribly funny and posting a very stupid video song on YouTube. I wasn't looking forward to doing that again. (My studio mate taped my face so I wouldn't do any more songs.)
(
Collapse
)