Hello from
Skudeneshavn
in Norway! I've been doing intensive school visits today and Stuart's been traipsing about town, and we're both crashing in our guesthouse lounge having a rest before the official
SILK Festival
Opening Ceremony this evening.
We're staying in the same town I
visited in February, Skudeneshavn
, and it's great getting a chance to show Stuart around. (
And if you're a burglar in England reading this, we have a big, scary German looking after our flat, so don't get any ideas.
) We're staying at the guesthouse on the far right: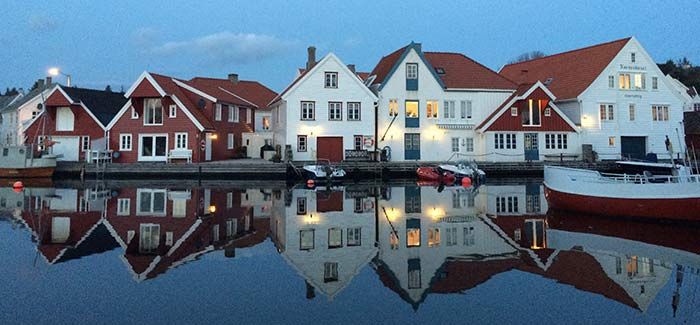 So here was my first visit this morning, to
Grindhaug Primary School
, where I showed the 11- and 12-year-olds how I made the
Jampires
picture book with
David O'Connell
(and the original comic book that inspired it). I led the group in drawing their own Jampire, then we talked about our favourite foods and designed creatures that could steal other food - Pizzapires, Chocopires, Spareribpires, etc. Then we used our characters to write stories in a big Comics Jam! Everyone finished with a four-panel comic, but each panel was drawn by a different person, so no one knew how their story would turn out. (When I explained about the word 'jamming' meaning something other than sticky fruit spread, they all knew the
Bob Marley song
, so that was good.)
And here's the second group, same ages, at
Norheim Primary School
!
(
Collapse
)