November 8th, 2014
Thought Bubble comics festival in Leeds
next weekend! This is one of the very best comics festivals in the UK - in the world, even - and worth travelling far to vist. Last year I went as a punter so I could just enjoy it, chat with people, go to talks and browse the comics. (You can see
my blog write-up here
.) This year
David O'Connell
and I are running the Family Activity area,
Jampires present: COMICS JAMTASTIC
!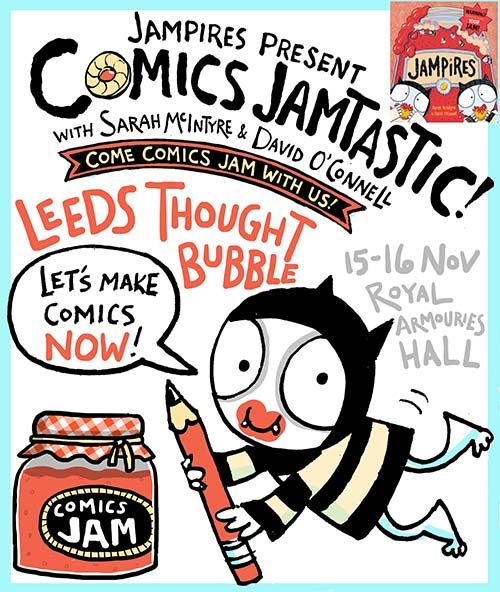 I've done this in two previous years -
2011
and
2010
- and it was great because it was a place people could crash at a table if they needed to sit down, chill out and just DRAW. We had visitors of all ages, and some great artwork and comics came out of it! Dave and I have been getting ready for it, with some decorative bits and bobs:
And Dave's been printing badges: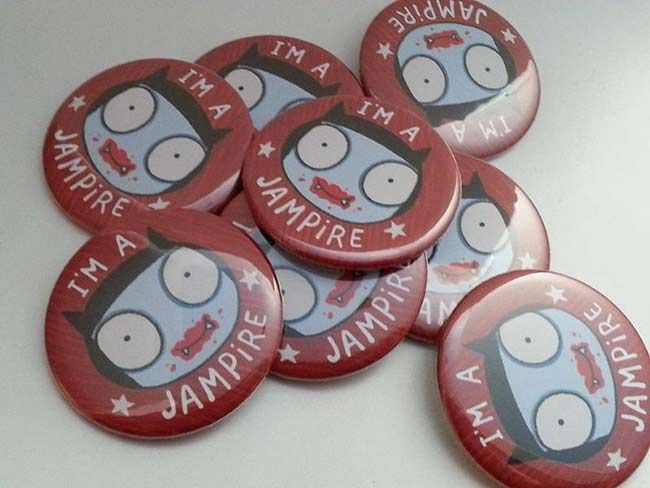 (
Click here for more under the cut!
Collapse
)
Hey, I want to do a big shout-out for