People often ask me about my drawing, how I draw, what kind of sketchbooks I keep. I get a lot of illustration students sending me questionnaires and I don't usually have time to answer them. But I thought I'd do this one as a blog post, since I often post drawing here but much less often talk about what goes into making the pictures. So read on, if you're curious! These come from a student on the MA in Children's Book Illustration at Cambridge school of art named
Mark Nicholas
.
How often do you use your sketchbook?
I go through stacks and stacks of cheap
Seawhite of Brighton
sketchbooks every year, maybe 20 or 30. Often I don't use a sketchbook, I just grab some computer paper out of the printer. I go through a big pack of computer paper every couple months. I try to do one fun drawing every morning, but then I do lots of other work-related sketches during the day, depending on what I'm working on. If I'm doing a school or festival event, I'll probably be drawing on a flip chart, not in a sketchbook. On some of my trips, I've kept comics travel journals in these sketchbooks, A5 size. If you want a peek at them, here's one
from Alaska
, and one
from China
.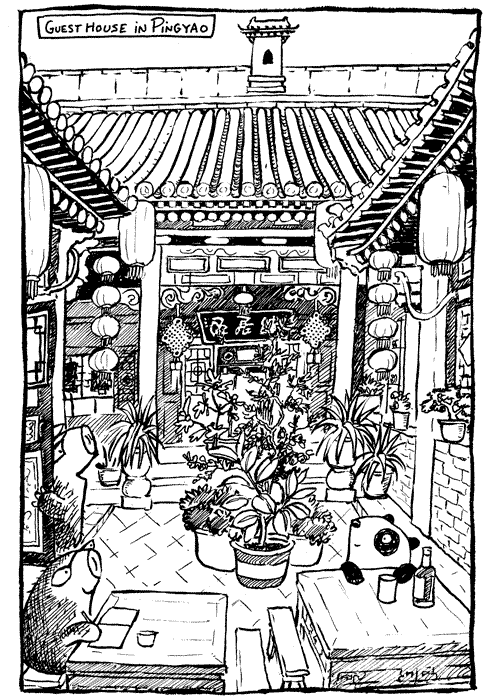 Actually, some of the
Alaska sketchbook images
have inspired things in both
Oliver and the Seawigs
and the book I'm working on right now. I mostly drew these first in pencil, then in Pentel brush pen and Faber Castell Pitt pens.
(
Collapse
)