December 21st, 2014
I don't really 'make' hats, I sort of assemble them from slightly more sedate hats from secondhand shops and whatever bits and bobs I can rummage up. My friend
Helen Boyle
(who edits WRD children's book magazine) was meeting up for fancy Afternoon Tea with
Damian Kelleher
and me, and said she didn't have a good hat to wear, so I assembled her this mint-green one:
A little closer look; isn't that bird a cutie? I ordered a big lot of birds off the Internet, and they feature in most of this season's hats.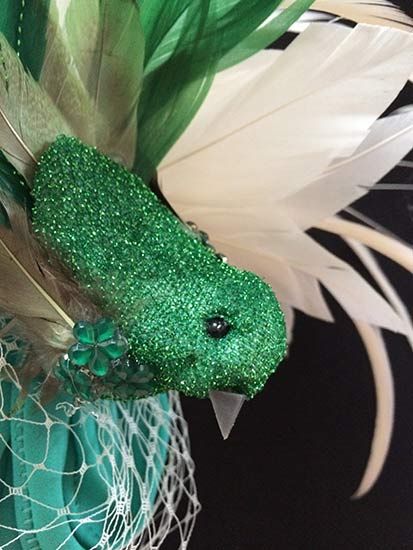 (
Click here for more under the cut!
Collapse
)
This has been a Christmas season of hats. If I wasn't drawing them, I was wearing them. Hats this time of year are fun, because you can bung any old shiny thing on your head and it sort of works. Here's Ms Claus, with what might be cherries, Christmas balls, holly berries, or the skewered noses of Rudolphs past.
There's a Shark in the Bath
) and her family, Caroline, Laurence, and
Eddie
(who helped me build my giant Seawig and designed the Killer Cake hat). I love how drawing's a big part of their family, and they're always happy to make pictures with me.
Heh heh, this drawing involved drawing a long table, then lots of little conversations about who would sit where.
Laurence got on with his own pictures and turned out some great stuff. Note the long trail of reindeer poo.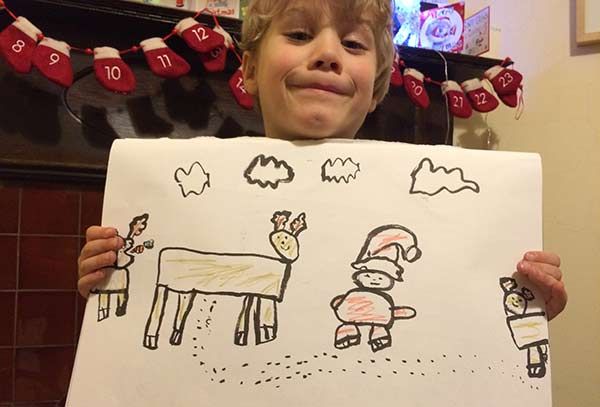 (
Click for more under the cut!
Collapse
)
Yesterday Stuart and I met up with Dulcie (who starred in