This has been a Christmas season of hats. If I wasn't drawing them, I was wearing them. Hats this time of year are fun, because you can bung any old shiny thing on your head and it sort of works. Here's Ms Claus, with what might be cherries, Christmas balls, holly berries, or the skewered noses of Rudolphs past.
I don't really 'make' hats, I sort of assemble them from slightly more sedate hats from secondhand shops and whatever bits and bobs I can rummage up. My friend
Helen Boyle
(who edits WRD children's book magazine) was meeting up for fancy Afternoon Tea with
Damian Kelleher
and me, and said she didn't have a good hat to wear, so I assembled her this mint-green one:
A little closer look; isn't that bird a cutie? I ordered a big lot of birds off the Internet, and they feature in most of this season's hats.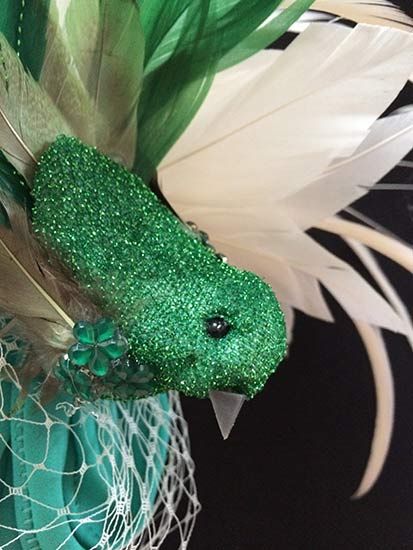 (
Collapse
)