December 22nd, 2014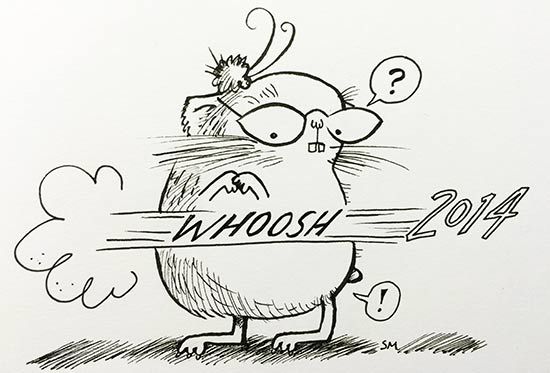 2014 started with a hamster. Superhamster, Stuart and I called him. We were good hamster babysitters.
One of the main reasons I keep this blog is so that the year doesn't rush by and leave only me with a few smudgy memories. I've been going through the blog posts of 2014 and rather staggered that so much happened only in this year. It's been both an amazing year and a very difficult one, because I've packed in so much travel and book events and still had the same amount of books to make. I got a bit overwhelmed, and for 2015 (and most likely 2016) I've decided to cut way back on doing events, so I have have more time to make books and let my brain work. But I'm not complaining, finally for the first time in my life I feel like I'm really doing the job I want to be doing more than anything in the world, and I only wish I had more time to do more of it.
So what happened this year?
FOREIGN CO-EDITIONS: One of the most amazing things was seeing
Oliver and the Seawigs
start coming out in different languages. Our rights team at Oxford University Press sold that book and the follow-up
Cakes in Space
to twenty different countries. Here it is in Japanese! I love what they did with the cover: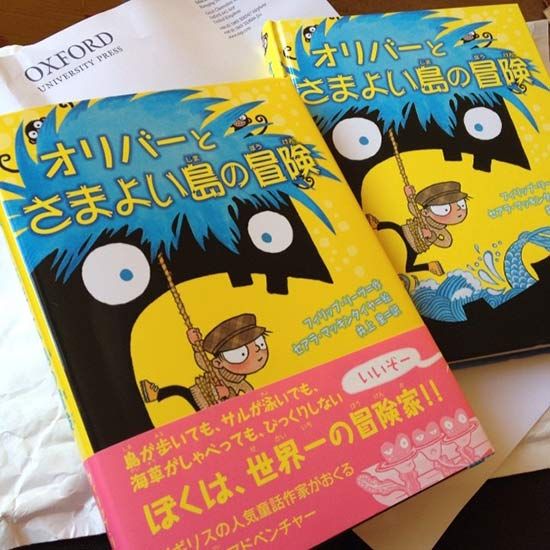 (
Click for more under the cut!
Collapse
)