Here's what Part 2 looked like before I coloured it and added lettering: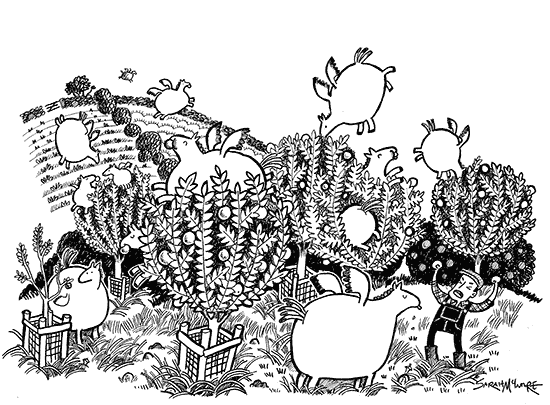 And after:
(See
Part 1 of Dartmoor Pegasus
by
Philip Reeve
& me.)
Oh my goodness, I mustn't forget
Shark & Unicorn
in The Funday Times! I think I must have a thing for chubby equine mythical creatures.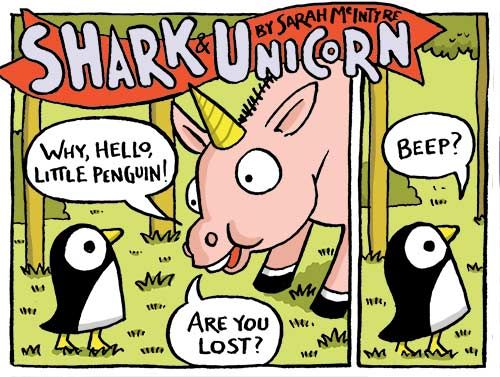 This comic ran on 30 November, and my brief was that it be PENGUIN themed.