Oh look! Suddenly I get to be in the story. ...That's one of the perks of making your own stories, you can star in them as often as you like. I actually
have
been trapped in the mud on Dartmoor. And the mud really does say 'SHLUCK'.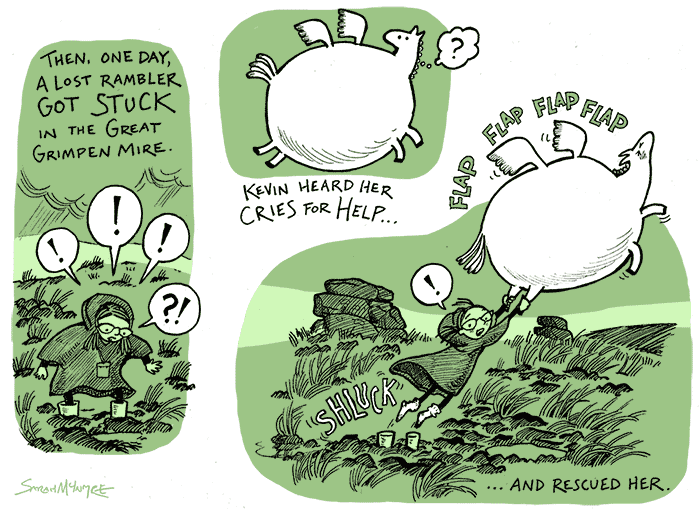 If you're curious about the Dartmoor Pegasus setting, here's an amazing time-lapse photography video by
Alex Nail
and
Guy Richardson
. The photographers have asked that it not be embedded, but you can click over to YouTube to
watch it here
. The only thing the photos are missing, because it's time-lapse photography, are the flightless ponies. They're really everywhere on Dartmoor.