February 23rd, 2015
Vern and Lettuce
) is very much based on his personality. (I wasn't implying that he has a sheep in his trousers or anything. Oh! Also, it is the Chinese Year of the Sheep.) Stuart's been such wonderful support this year as I flit about and stress over book deadlines.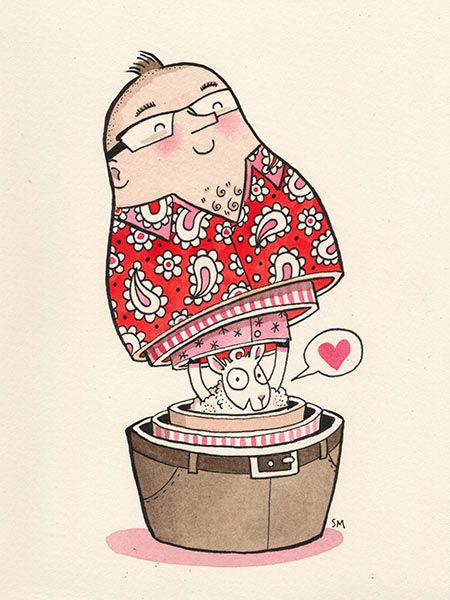 And here's another picture for
Francesca Simon
: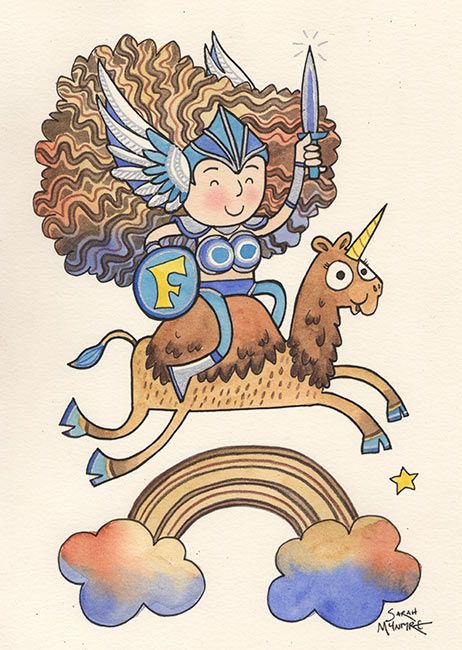 I was inspired by her big hair, and by the time she modelled my Norse god wings
at the Edinburgh Book Festival
(she's written
books about Norse gods
):
...and camel riding together
in Dubai at the Emirates Lit Fest
. (Yes, that IS a camel unicorn in the painting.)
(
Click here for more under the cut!
Collapse
)
Happy birthday to my lovely husband, Stuart! I painted this picture for him, not quite knowing where I was going with it, but he's taking Russian language classes, and the character of Vern the sheep (in my comic book