So here's my latest update on the
#PicturesMeanBusiness campaign
. Like most illustrators, I still don't know very much about why we regularly get left out of being credited for the books we illustrate, but I'm discovering more and more that it's not a
complete
lack of respect from people in the publishing industry. It all keeps coming back to two things:
1. Tediously faulty data systems, or 'meta data'
2. People who don't think to question this faulty data
That's why we had an
article
in The Bookseller quoting
Axel Scheffler
feeling undervalued for his work, right above a listing where he's not mentioned with the picture book he illustrated (
Superworm
). It wasn't deliberate, someone just didn't put two-and-two together: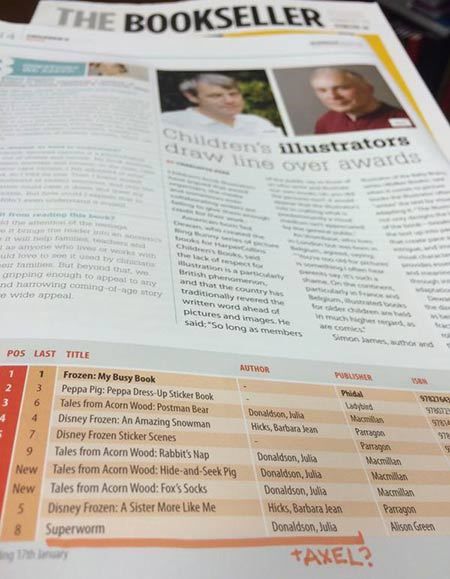 It happened again today: the
Red House Children's Book Awards
were announced and when I clicked over to their
award page of their website
, only the writers of the books were listed. Which is odd, because you can see a little picture of illustrator
Oliver Jeffers
on their home page. So they were obviously
thinking
about him, they just forgot to put his name into the listing.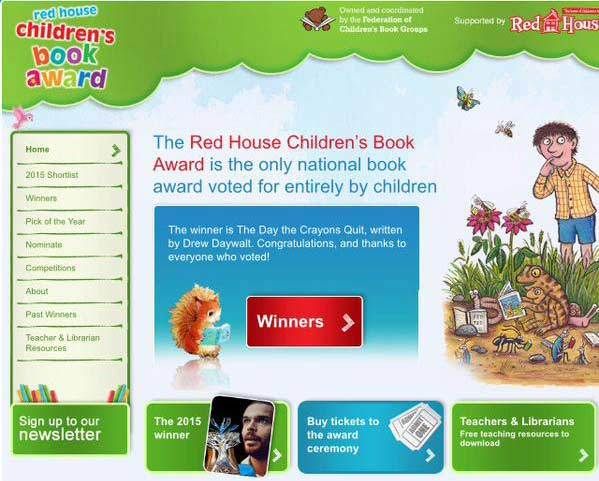 Now anyone who looks at Drew and Oliver's book sees it's highly dependent on illustrations and Oliver's hand-drawn lettering. And you may think, does this even matter? Everyone knows Oliver illustrated that book. ...Well, yes, it does. That press release will have gone out to the media and there's a good chance many of them will plug the data into their articles without even checking to see the illustrator's been left out. Illustrators rely heavily on brand identity for ongoing sales, and this doesn't help.
(
Collapse
)