The hardcover version of
Cakes in Space
has been out since last autumn, so my publishers are gearing up to release the paperback this summer. The pictures inside will be black and white instead of colour, but I got to work with Oxford University Press designer
Jo Cameron
to put together a new cover for it. Here it is!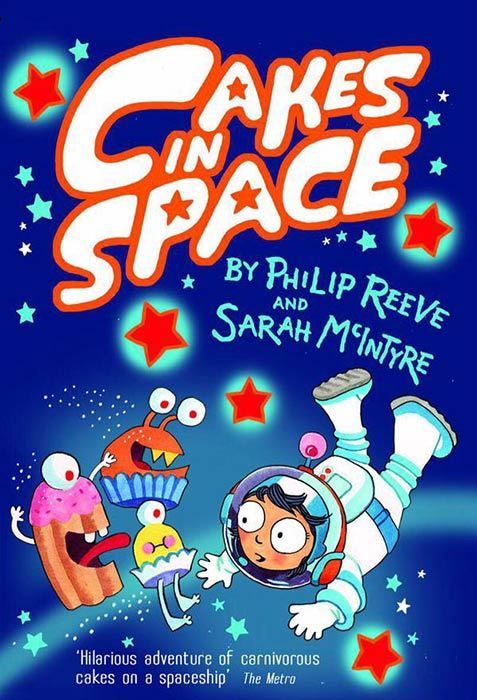 I really like it. We debated for a long time if it would be better to have a black or blue background, but once I saw it all together with the blue, I decided Jo had made a good decision, nice and zingy. And I like the slightly retro Russian cosmonaut look of the colours and stars. Also, we're still getting exciting sightings of our poster in the London Underground! Here's one from ace book blogger
Sister Spooky
:
In other news, I've been interviewed by Edinburgh-based book blogger Julie Stirling and we talk about the
#PicturesMeanBusiness
campaign to get illustrators better recognised for their work. A lot of it's to do with mistakes in what's called 'meta data', and we're trying to learn more about it so we can fix the problem. You can
read the interview here.