I've read stories about princesses who have rooms in 'the highest room in the tallest tower' of a castle, but I never thought I'd actually get to
live
that story for a weekend!
When former Irish Children's Laureate
Niamh Sharkey
got in touch to see if I wanted to be part of a new festival at
Lismore Castle
called
Towers and Tales
, of course I said yes. And I brought along my trusty Jampire (knitted by
Ann Lam
). I'd been asked to do some picture book events for
Jampires
and
There's a Shark in the Bath
(but sadly, I seem to have lost my inflatable shark). Here's a drawing inspired by one of the Van Dyke paintings on the wall in the dining room:
It was better even than staying in a castle; we got to stay there with the family who own it, and they were so kind and gracious and provided HEAPS of food! Here's my writer friend
Philip Ardagh
, tucking in. (We did a lot of tucking in.)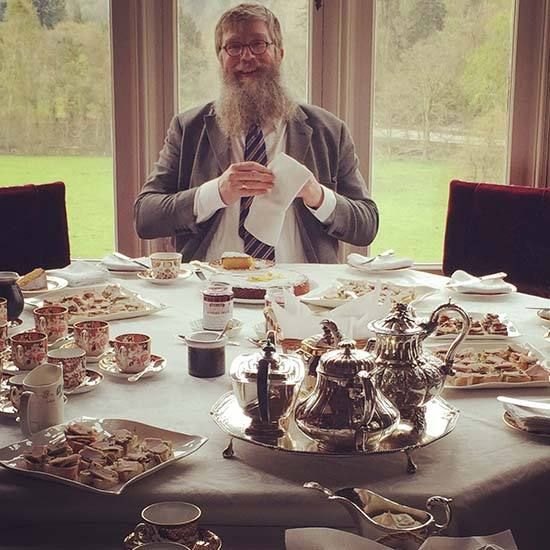 And I wore a lot of hats. But not one with Philip Ardagh on it, unlike Lady Betty Compton, who couldn't resist:
(Ha ha, here are the two paintings the drawings are based on.)
And here I am in the entrance hall with lovely writer-illustrator
Chris Riddell
, when we first arrived, both of us looking slightly overawed and massively excited.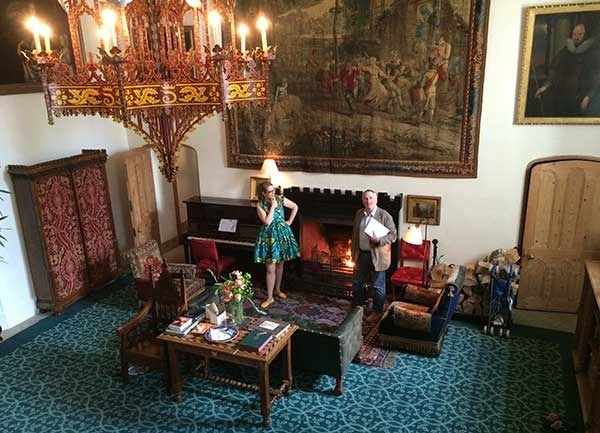 (
Collapse
)