April 25th, 2015
Gary's Garden
.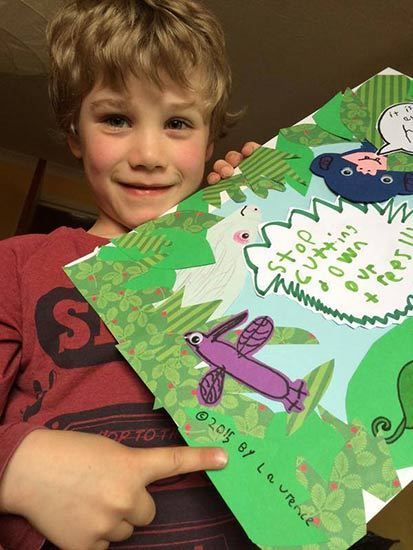 One of the most exciting things about my job is seeing people who've been inspired by my books, using them as a jumping-off point to creating their own pieces of artwork, costumes and stories. Look, it's a Sea Monkey jumper! And the chap who's wearing it also named Oliver! Big thanks to his aunt, who designed and knitted it and sent the photo to my co-author
Philip Reeve
and me!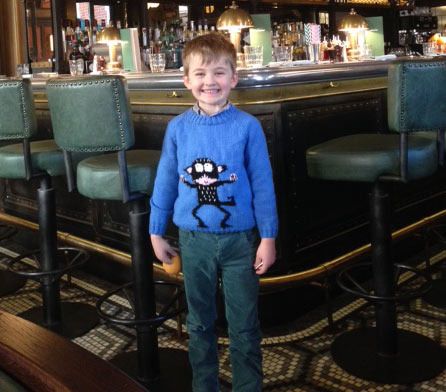 Check out this
Oliver and the Seawigs
bedroom wall mural, tweeted by
@Brazgosuperstar
. Pretty amazing!
Hurrah! A Lego Rambling Isle, wearing a Seawig, tweeted by
Andy Lacey
.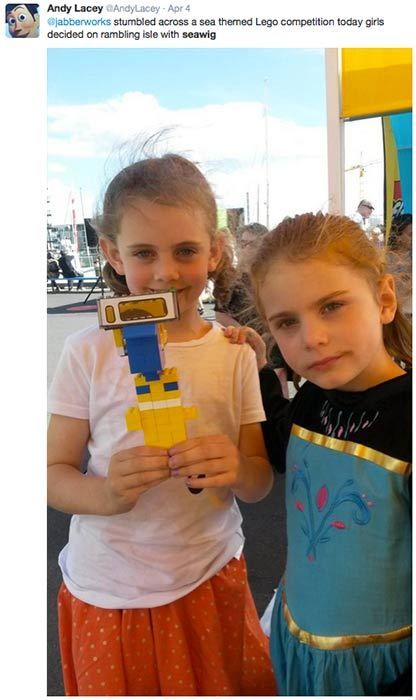 When the Children's Book Club met up at
Booka Bookshop
in Shropshire, they made their own Seawigs! (If you'd like a Seawig template, you can download one
here off my website
.)
And one more, a photo of a very realistic-looking Seawig, tweeted by
Gareth P Jones
.
My friend Laurence wanted some company doing his homework today and I amused myself having a little chat with him about copyright. ...Actually, his © is completely valid! He doesn't have to register copyright anywhere to make the picture completely his. When he draws a picture, he immediately has the copyright. (Whether he can defend it, is another thing.) We got the leafy layout idea and adapted his poster from the cover of Gary Northfield's comic book,