I haven't been doing enough of my own non-work drawing lately, and when I don't, I find I feel rather low, and my work slows down. So last night I got out my pens and did another
Dartmoor Pegasus
drawing.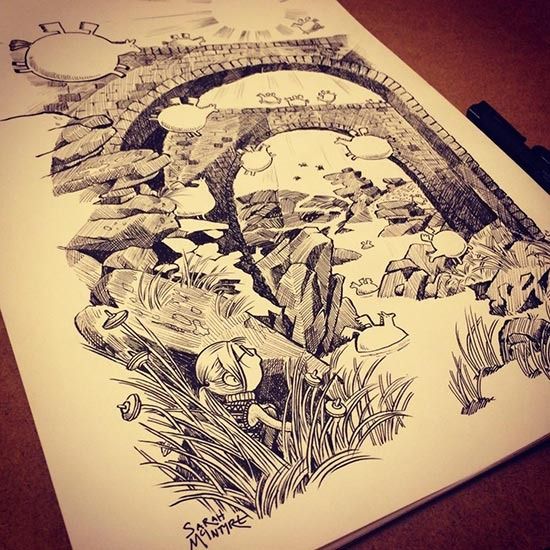 It's part of a story that my
Cakes in Space
co-author
Philip Reeve
and I made up as we went along, based on a little painting he once made on a piece of wood. (You can see
earlier Dartmoor Pegasus drawings here
.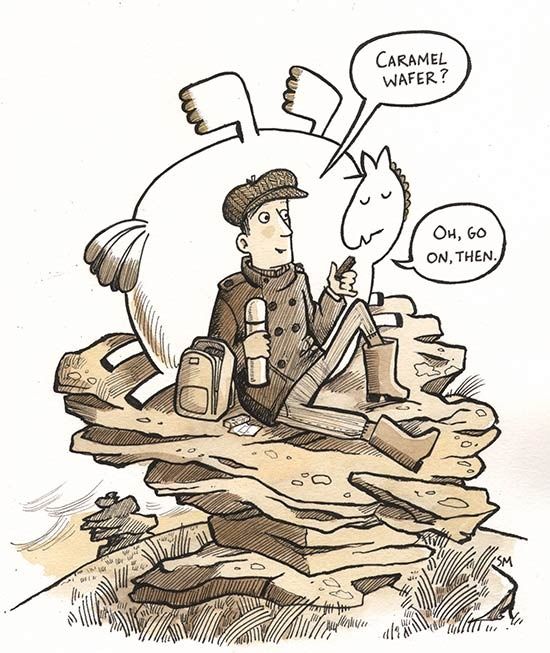 The thing that got me going was when concept artist Ian McQue tweeted a picture with the
#maysketchaday
hash tag. People are trying to post one sketch every day, but a lot of these people are
concept artists
and a lot of what they call 'sketches' look like big, epic finished pieces to me. If I ever start thinking I've figured out this illustration thing, I just need to look over at concept artists' work and realise I still have a long way to go in upping my game. I love line, but I'm not so good at lighting effects and more subtle colours, and some of these guys are masters.
Ian McQue
consistently posts amazing work; he's one of the best things happening on Twitter. Here's one, created in Photoshop, with a Blade Runner feel to it: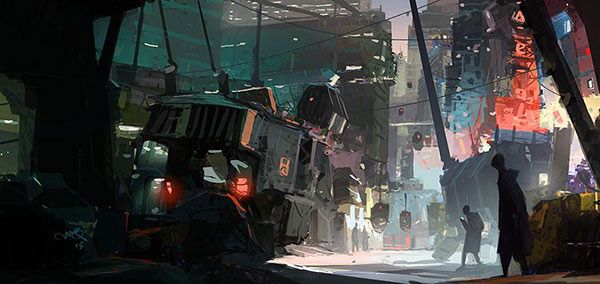 (
Collapse
)