June 6th, 2015
Dinosaur Police
, involved quite a lot of preparation, but not all of it by me.
Deadly Knitshade
and her crew of dinosaurs were very busy:
And I was BAKING, something I almost never do!
Then we all gathered at the Herne Hill bookshop in south London,
Tales on Moon Lane
, which had a lovely display of loads of the books I've worked on:
My sculptor friend
Eddie Smith
had been busy making my hat (for Hay Festival and the launch), and here he is with my
Dinosaur Police
editor,
Pauliina Malinen
:
And the hats were terrific! Check out
Deadly Knitshade
(aka Lauren O'Farrell):
Photos tweeted by @deadlyknitshade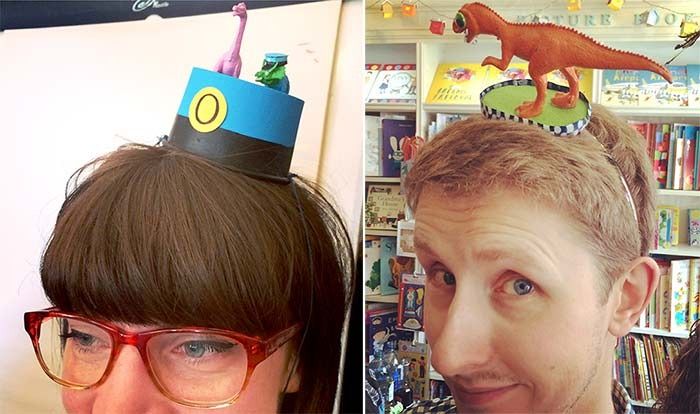 (
Click here for more under the cut!
Collapse
)
Today's official launch of my new Scholastic UK picture book,