Blog written with my co-pilot Philip Reeve:
So our shiny silver space shuttle set us down in sunny Glasgow, where we'd been invited by
Scottish Book Trust
to do one of their
Authors Live
events.
These events take place at the BBC's Glasgow studios; there's a small invited audience of children from local schools, but the show is also broadcast
live online
to any other schools who want to sign up for it.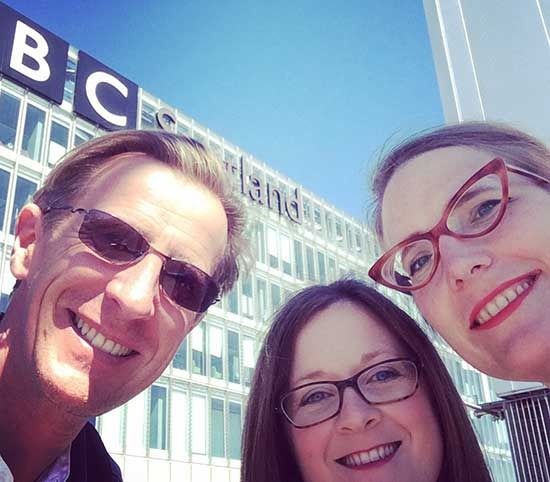 We arrived on Wednesday afternoon to meet Scottish Book Trust's
Heather Collins
and some of the team who were going to be in charge of the broadcast. Part of the
Cakes in Space
show involves a video transmission from some spoon-crazy alien life-forms called the Poglites. At all the festivals we've done we've used a video which Philip and his wife
Sarah Reeve
shot on his phone, of two Poglite puppets in a spaceship set made out of old polystyrene packaging.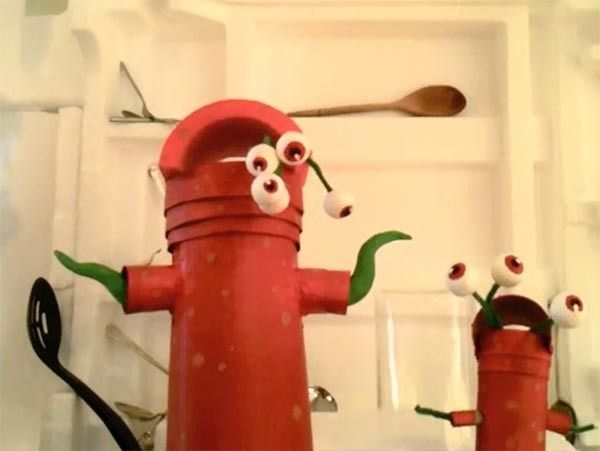 (
Collapse
)