I wasn't sure how a 5-year-old would hold up over days exploring Paris.
But our friends' daughter, Tess, was a real trouper, and I thought I'd post some of our sketchbook drawings we made together.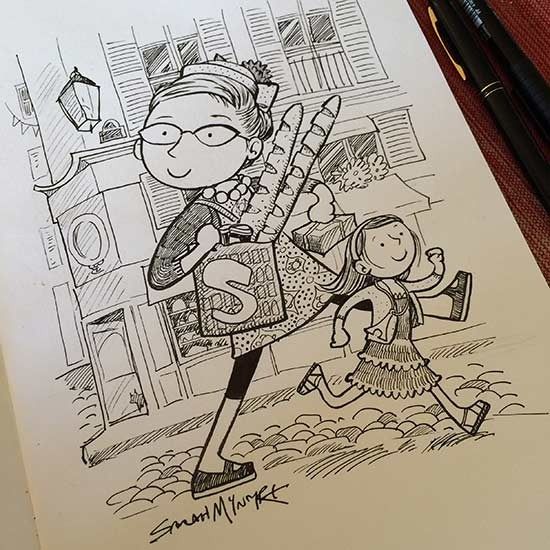 Keeping a travel sketchbook with a child turned out to be a great way to keep myself getting to precious about my drawings. I never knew when Tess would come in with glitter pen or a fat blob of red ink. And it didn't really matter.
I was a bit nervous about letting Tess use my Pentel brush pen because most kids I know are pretty heavy-handed with their pen tips. But Tess got the hang of it on the second brush stroke, and had fun echoing the grape vine texture around the top of the cafe where we were eating. (We had a late lunch at
Chez Prune
, which I'd visited years and years ago with my friends Mags and Mano, and it was still good food, with nice waiters who let us practice our stumbling French).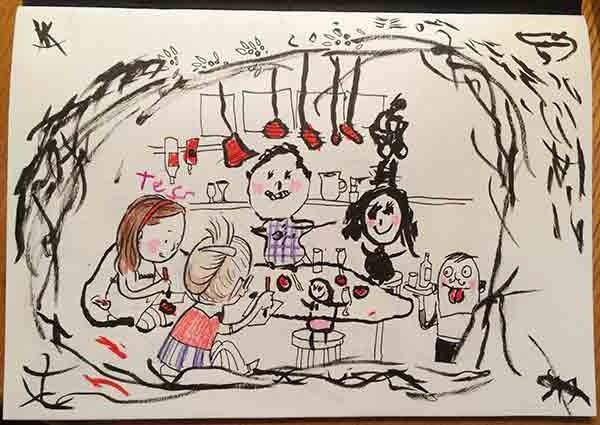 (
Collapse
)