August 20th, 2015
previous post
for details.) I tried to include everyone's; huge apologies if I accidentally left out your pug!
By my
Pugs of the Frozen North
co-author Philip Reeve (a fart-powered Dartmoor Pugasus)
By Katie (sent by Martin Hand)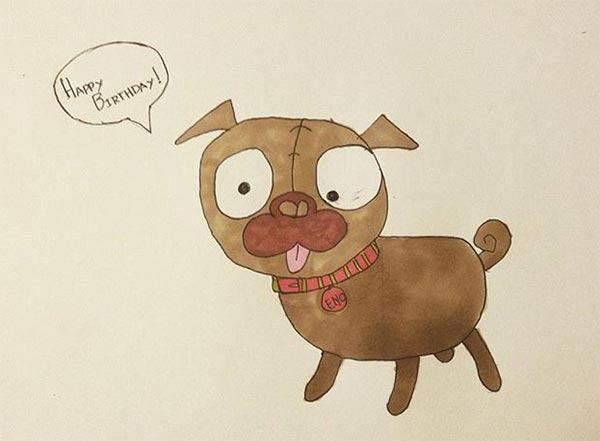 By Sam Reeve
By Jonathan Edwards (@Jontofski on Twitter)
By my
Jampires
co-author David O'Connell (@davidoconnell on Twitter)
(
Click here for lots more under the cut!
Collapse
)
Oh my goodness, if 66 pugs make up a dog sled team, I think we have enough for two teams!! Huge thanks to everyone who took the Birthday Pug challenge! (See