On Thursday in London, my co-author
Philip Reeve
and I celebrated the launch of our book
Pugs of the Frozen North
with a
Pug Walk!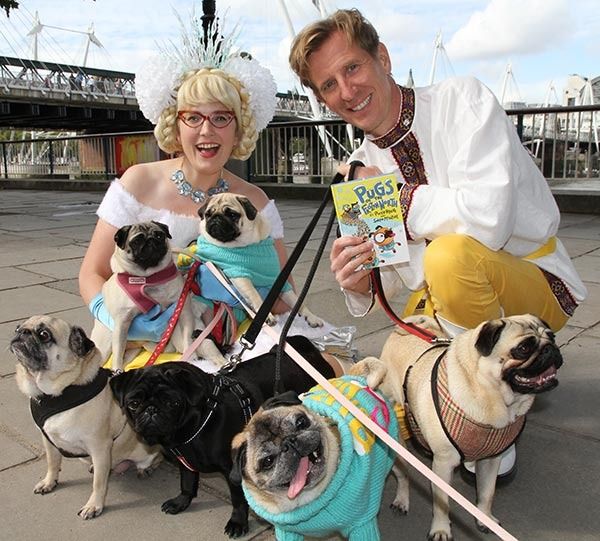 Photo by Dannie Price
Our team at Oxford University Press had been getting very excited in the run-up to the Pug Walk, and had invited
The Pug Dog Club
to join us. I wasn't quite sure what to think: what would happen when we got so many pugs all in one place? What if it rained? What if some of the pugs got in fights? Would pugs mind a complete stranger picking them up and putting jumpers onto them? Would the owners get annoyed at me if I made them growl? We met on the Southbank in London, wondering what would happen.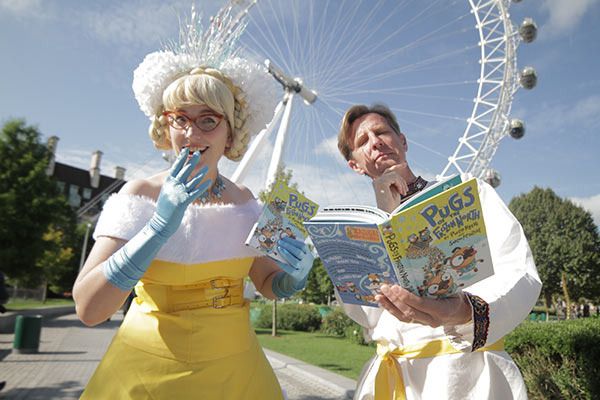 Pugteam's
Liz Scott
came down from Manchester with some marvellous knitted items for the pugs. Do you remember my blog post about all the
amazing knitted sea monkeys
at the Manchester Children's Book Festival? Well, Liz's friend Ally from
Ally's Wonderland
, who had created those, took on the task of making pug jumpers! Here you can see the exciting packages: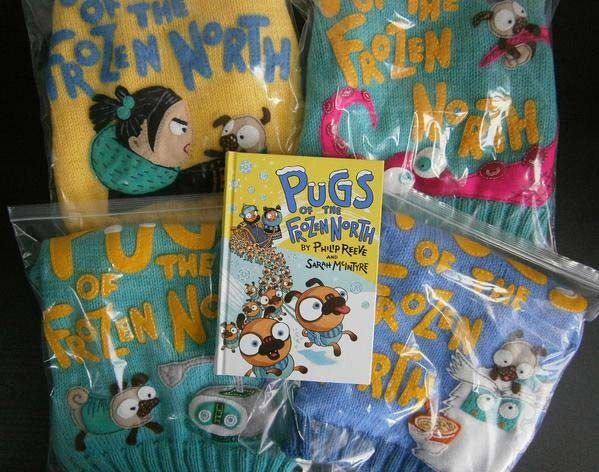 Photo by Ally's Wonderland
But would the pugs want to wear them? Here's club member
Sam
, and Liz, putting a jumper onto little Benny Bean.
Okay, what do you think, little pug?
Photo by Dannie Price
(
Collapse
)