I've done lots of events in the past, but last week was the first time I've ever gone on an Official Book Tour! Here are ten things I learned, while travelling around the country telling people about
Pugs of the Frozen North
with my co-author,
Philip Reeve
.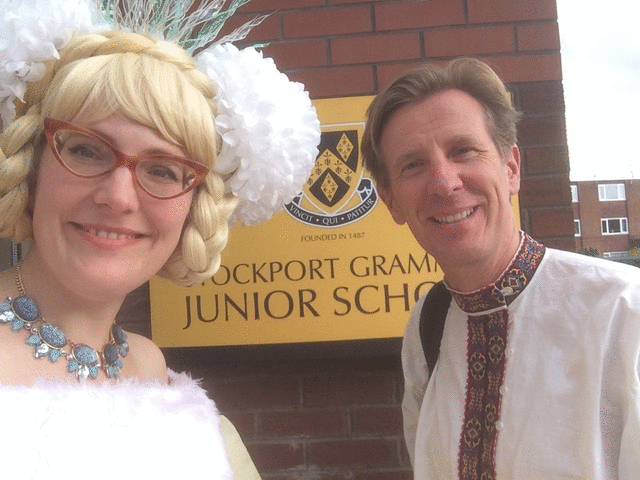 1. Touring turns me into an incurable fantasist
: When Philip and I talked with kids enough about our '
Refrigerated Pug Bus
', it almost feels like we were really touring in one. Our bus had a huge yellow ribbon painted down the side with 66 pugs tumbling along it, and a giant rotating pug sculpture on top of the bus. Sadly we didn't manage to take any photos of it.
2. People who love pugs REALLY LOVE PUGS
: It's not like other animals, the Pug Love is completely obsessive and since pugs are great little animals, the love is well deserved.
Fabulous pug owner at Simply Books, Bramhall (near Manchester), super pug fan at Cheltenham Lit Fest
3. Anyone can draw a pug
: Some of the best pugs were drawn by people who said they couldn't draw, and some of the really wonky ones were the best and most characterful. (If you want to learn how to draw - or knit! - a pug, click over to
my website
.)

(
Collapse
)