Two more days of Norway school visits! I wasn't entirely planning to make this visit a comics-themed visit, but comics games work so well that I've fallen into it anyway.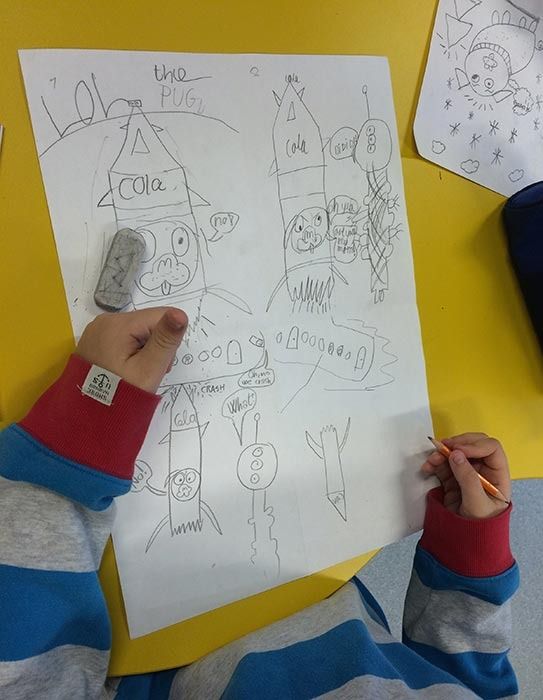 I'm back at my loft apartment above the art gallery, blogging on their little wooden table in front of the window overlooking the orange roofs of Skudeneshavn, with Radio Norge playing... uh... Phil Collins... in the background. This evening as I was coming home from dinner, a young couple (Peter and Lisa) spotted me and said they recognised me from Skudeneshavn's top 'feel-good book', by
Svein Arthur Kallevik
.
Oddly enough, Svein Arthur spotted me on London Southbank when Philip Reeve and I were on our
London Pugwalk
, and recognised me from the encounter at Johannes's waffle cafe, even under the wig and icicle tiara! I didn't realise I was in his book, which was a nice surprise. :)
(Here's my drawing of Johannes from
February last year
.)
On this visit, I'm staying in the apartment connected with Studio 21, a new gallery run by
Eli Aarskog Monsen
and
Ingvar Torbjørn Øritsland
. For the SILK Festival this week, they're featuring the lovely graphic work of Stavanger-based artist
Anette Moi
. The gallery's shut on Mondays, but they opened it up after my first day of school visits to show me the exhibitions. The prints are all very reasonably priced and I hope they make lots of sales. (You can see details about
Studio 21 on Facebook
.)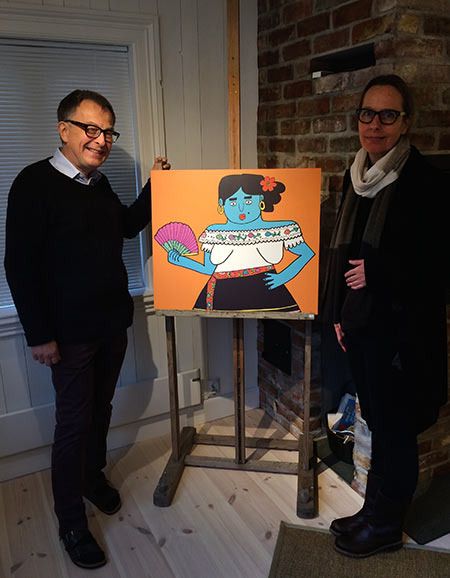 Check out Anette Moi's picture book,
I Love Stavanger
. Such pretty colours and wonky lines!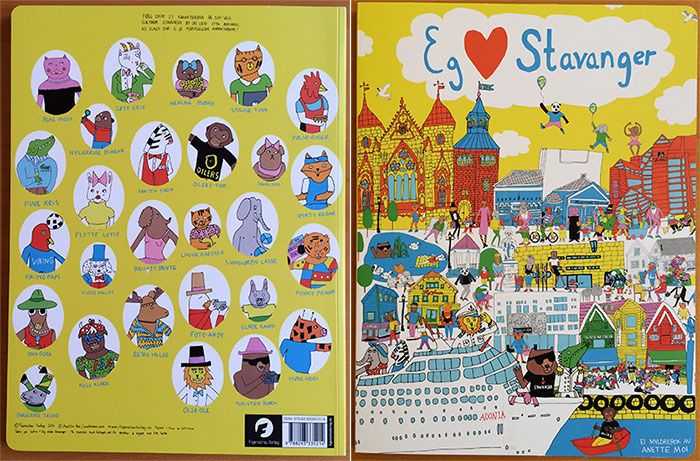 (
Collapse
)