Today was the first day I didn't have to take a nap after school visits, and thereby miss getting a chance to visit Johannes at his waffle cafe before closing time. I pottered down the road to say hello to him, and he wouldn't let me pay for my waffle and coffee, so I drew him a picture of Iris from
Oliver and the Seawigs
in his guest book.
Yummy Johanneswaffel!
And Johannes's cafe, just a few doors down from where I'm staying in Skudenshavn this week.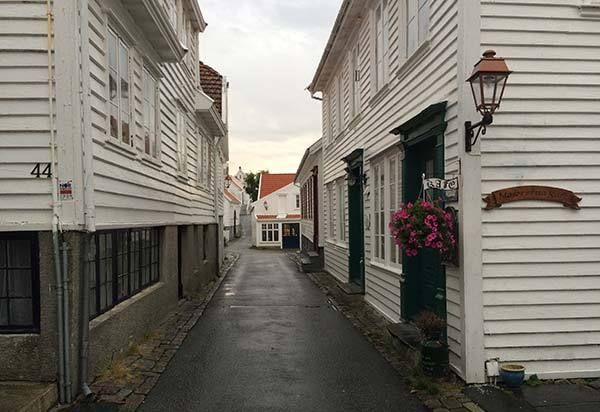 One of the festival workers, Astrid, took me on a beautiful misty morning drive up the east coast of Karmøy to Kopervik School.
This year group was absolutely wonderful; they were at that perfect age where they're getting very literate and their English is good, but they're not yet overly self-conscious or afraid to have wild ideas for fear of looking silly to their peers. We had a lot of fun. They were good at drawing, too; and drew large and bold.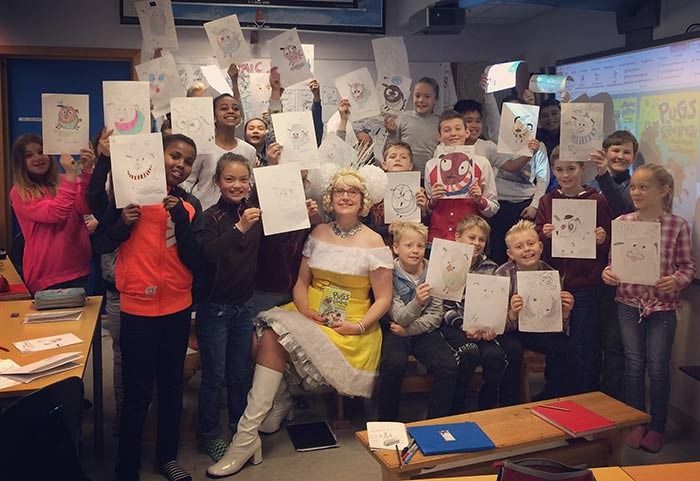 (
Collapse
)