November 10th, 2015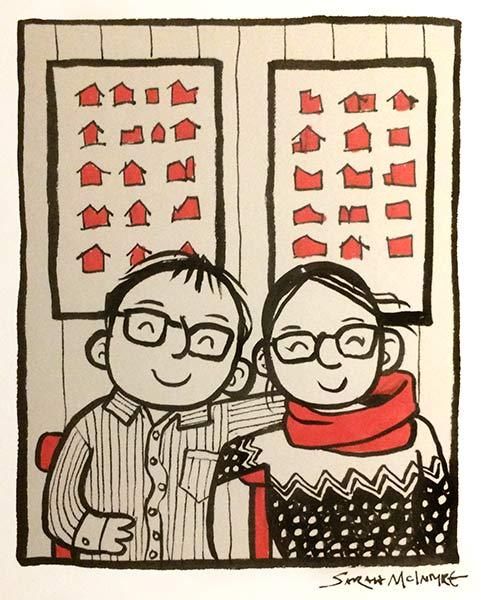 Here's the lovely architect couple,
Ingvar Torbjørn Øritsland
and
Eli Aarskog Monsen
, who let me stay in the flat above their art gallery.
I got to talk with radio presenter
Egil Houeland
! You can listen to his interview with me
here on the Radio102 website
. (Egil introduces me in Norwegian, then we switch to English.) The title translates as 'Norwegian kids are funny'.
On my last day I did a public family event and everyone drew a T-Rex! (You can get more drawing tips on the
Dinosaur Police webpage
.)
Such wonderful T-Rexes, I took pictures of lots of them:



(
Click here for more under the cut!
Collapse
)
One last Norway blog post!