November 11th, 2015
Zoom Rockman
make and publish his own comics for a long time - since he was about 11 - so I was keen to see his solo comics show, launching his Zoom Comic Issue No.11, which opened last night at lovely Westminster Reference Library, right next to London's Leicester Square.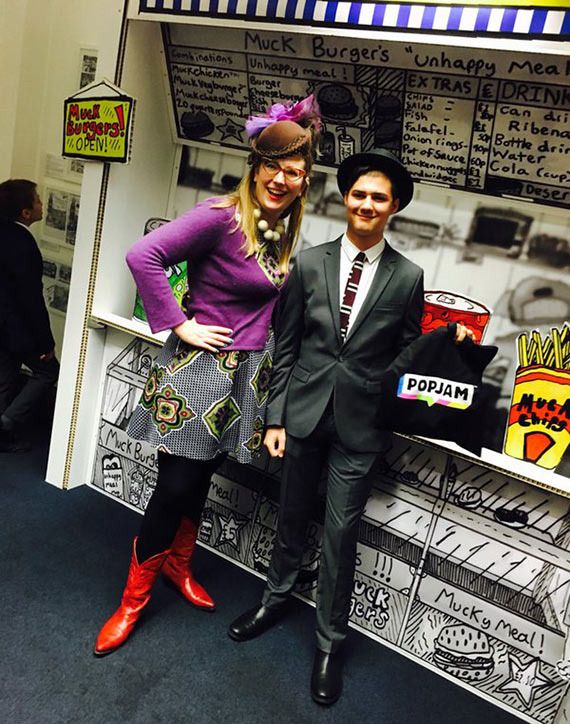 Photo by Melisa Hasan, Content Producer at PopJam
Zoom doesn't just publish his own comics, he gets the whole idea of presentation and makes amazing props to go along with his comics. Check out this burger stand! His family are furniture designers, so they have good access to cardboard and Zoom makes the most of it.
If you're in central London, do drop by to see Zoom's work, right from his very first comic! It's helpfully labelled, and he can get away with all sorts of logo-related issues, at least until he turns 16. (He has an agent and there was at least one solicitor in the gathering, so possibly longer than that.) :)
(
Click here for more under the cut!
Collapse
)
I've been watching