November 13th, 2015
Cecily Milway
is going to school for book week dressed as Astra from
Cakes in Space
. (Big thanks to her
writer-illustrator dad
for tweeting the photo!)
The other thing is that I've joined
PopJam
and they're going to give me a shout out this afternoon! If you're on PopJam, come find me at 'SarahMcIntyre'. And my co-author
Philip Reeve
joined just last night, so you can look out for him at 'Philip_Reeve'.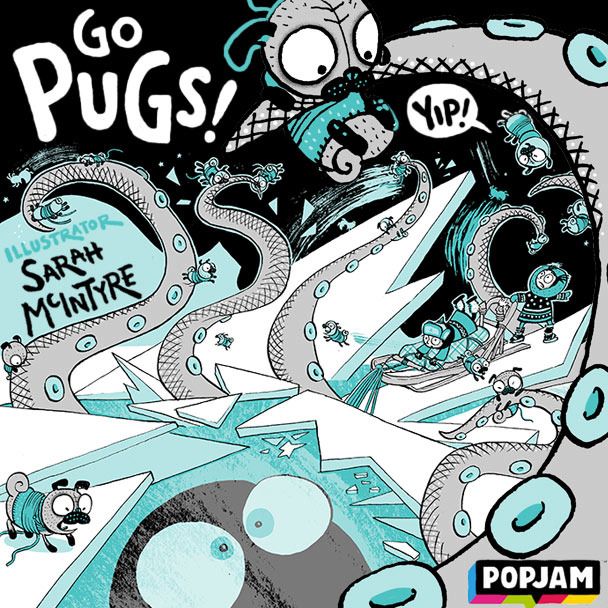 I found out about PopJam at
Zoom Rockman
's party from PopJam Content Producer
Melisa Hasan
('melisa'), who encouraged me to join. And my first friends there were Zoom ('Zoom_Rockman') and
Jamie Smart
('FindChaffy')! The app is free to download, and it's very creative and drawing-based. I haven't had a lot of time yet to explore it, but it seems really exciting. Also, PopJam has an 11pm bedtime, which is actually rather healthy.
At least two fun things are happening today! First,