It's been a funny year. My new picture book
Dinosaur Police
has sold steadily and Scholastic are happy, but it's my
Pugs of the Frozen North
with Philip Reeve and Oxford University Press that's had all the media attention. (I think because PUGS and SNOW.)
I was surprised to get a tweet from
Anna James
at The Bookseller to say that
Pugs
has been the fourth most reviewed children's book this season! I don't really know what this actually means, but I hope it means that shops will stock it. Fingers crossed, anyway.
But just so I'm not blowing our trumpet, here are a couple other Christmas reads I bigged up in The Guardian. They're not new books, but probably my favourite Christmas-themed books. My mother used to have a big cosy basket of Christmas books that she only brought down from the loft at Christmas and I'll probably spend the rest of my life trying to track them down again.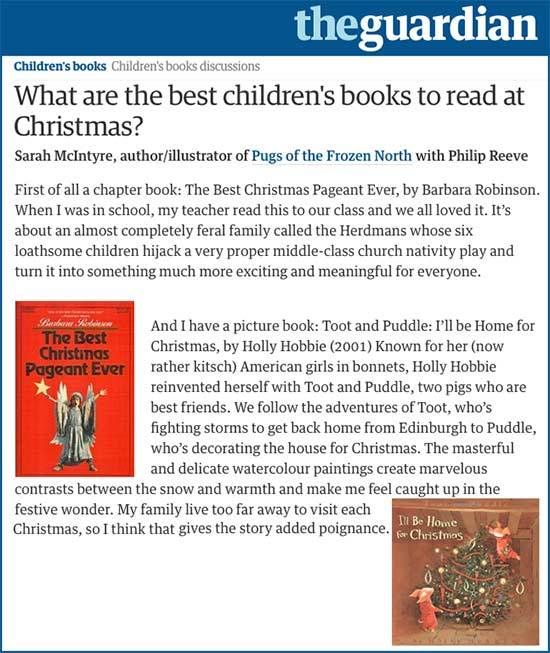 Okay, back to pugs... which I see really
can
pull a sled!
Lots of Christmas book round-ups! Here are a few I've spotted or people have linked for me. Thanks,
Imogen Russell Williams
, top pick in Metro! (I saw this while riding the Underground!)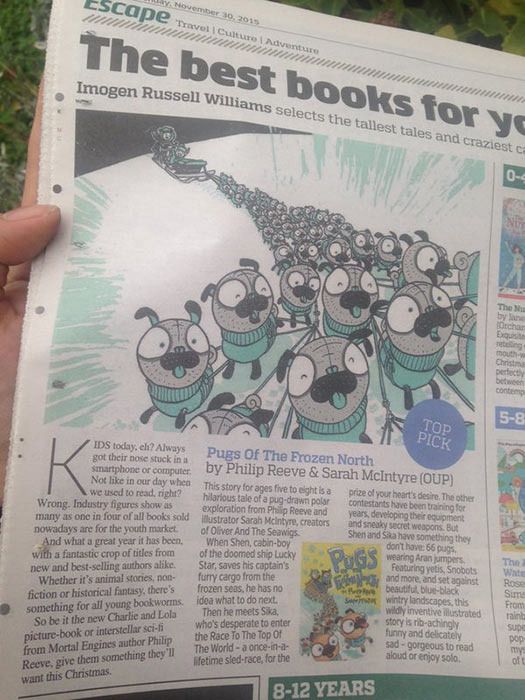 Toby Clements
at The Telegraph: (Click on the articles to find out about more books.)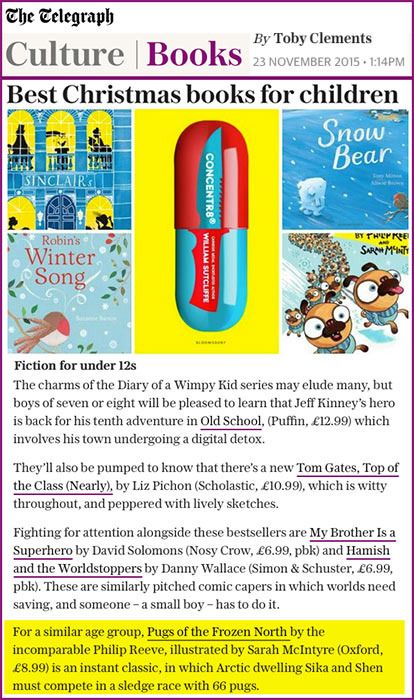 (
Collapse
)