April 9th, 2016
#CarnegieOccupation
protest march was very peaceful but there was NO DOUBT of people's passion for their libraries, the Carnegie (which had been occupied for over a week), Minet Library and other libraries under threat.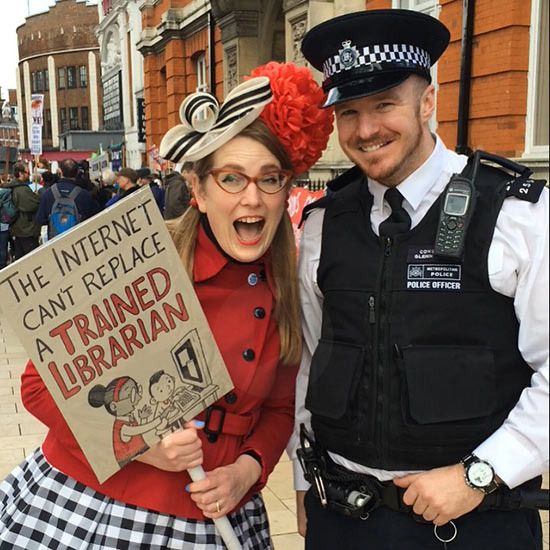 With a big ceremonial unlocking of the front gate, the occupiers came out to big cheers for the commitment they'd shown trying to rescue the library from the council's plan to turn it into a gym. The (Labour!) council's scheme seemed hair-brained: the library group had worked hard to come up with a reasonable business plan and the council had turned it down for lack of funds, but then suggested throwing millions at the building to turn it into a private gym with what appeared to be no organised business plan.
(
Click here for more under the cut!
Collapse
)
So I've been arrested for outrageous library-saving behaviour and am writing this from Brixton jail... (no, not really). Today's