All this week I've been on an illustration book tour of the Scottish Highlands! At first I thought I was going to have to do it solo, but I asked
Beth Bottery
at
Scottish Book Trust
if I could bring Stuart along and she said yes. Then all my knitted book characters decided they wanted to come along, too.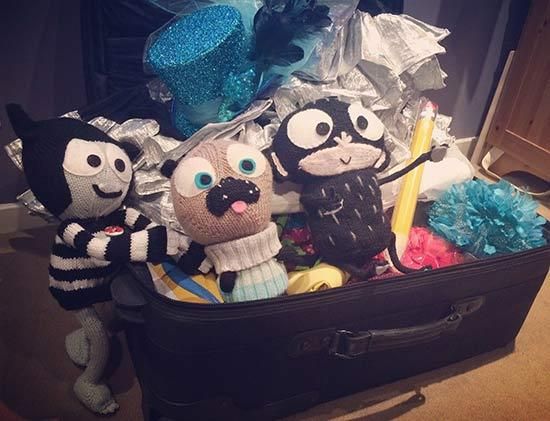 This is the first time I've ever gone on an extended tour with Stuart! And he wasn't just tagging along, he was WORKING. In fact, I thought I'd let him do the blogging.
So... OVER TO STUART:
Hi, everyone! My first job was help Doug the Pug sharpen up his drawing skills in anticipation of all the pictures he was going to be making during the course of the week. He drew some pictures on the train.
Here's one he did of me!
(
Collapse
)