Last weekend Philip Reeve and I got to go to the amazing PUG-THEMED Manchester Children's Book Festival! I'd been excited for MONTHS about seeing my favourite pug, Benny Bean:
Manchester-based publicist
Liz Scott
organised a whole tour for us, which started with a visit to Ladybrook Primary School, where Lane End Primary had also come along for the occasion. I'll see if I can get their amazing Pugs video!
Here are a couple of the pugs the kids drew:
And a handy map to the school they'd made:
Thanks to Andrew at local Bramhall indie bookshop Simply Books for hosting the book sales! Simply Books are amazing, they organise so many book-related activities and school visits and are generally an awesome part of their community.
Our next stop was Royal Manchester Children's Hospital, which we'd visited a couple years ago on our last visit to the festival. They work with an amazing charity called Readathon UK, which brings rolling library shelves of books and comics (including
Moose Kid Comics
, edited by Jamie Smart!) to sick children in hospital.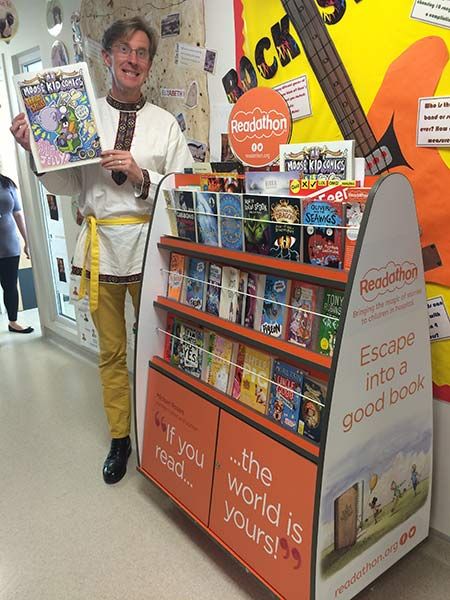 When we first got there, we were supposed to do a performance in the main atrium, and we did a short version of the Race to the North Pole board game. Here are MCBF festival organisers
Kaye Tew
and
James Draper
with fab festival team members, us and the GIANT KNITTED PUG by
Ally's Wonderland
.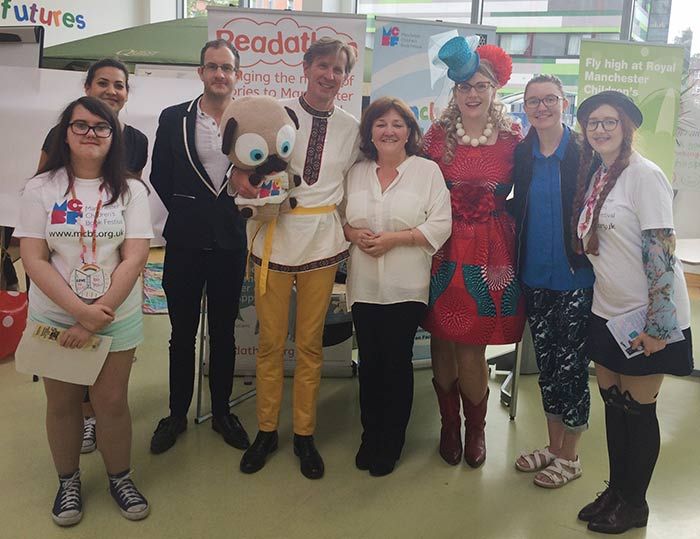 (
Collapse
)