October 17th, 2016
Jinks & O'Hare Funfair Repair
! Totnes
Turn the Page
festival gave them a proper welcome with specially printed fairground flyers!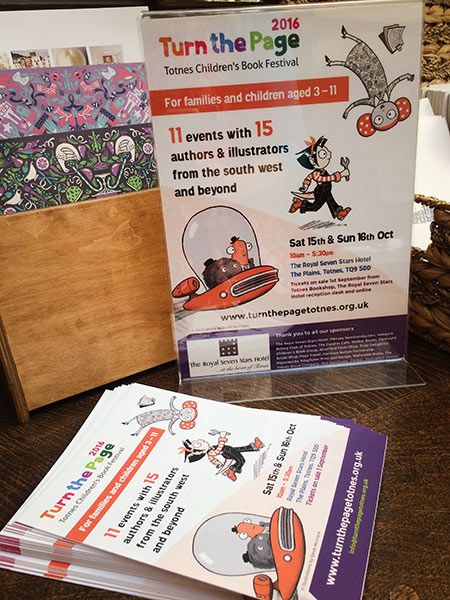 And Fictional Head of Funfairs
Philip Reeve
was there in his excellent jacket to receive them.
Loved the disco ball lighting! Here are some helpful volunteers trying to hook THE DUCKS OF KNOWLEDGE.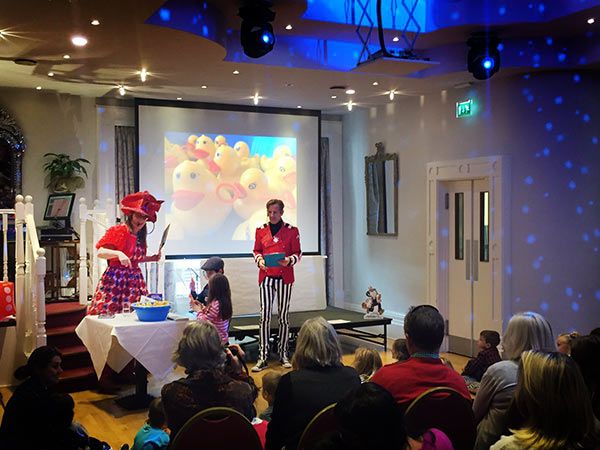 Photo tweeted by @TurnThePageTotn
It was great seeing everyone drawing! If you want to learn how to draw more from the book, you can check out a couple tutorials on the
Jinks & O'Hare page
on my website.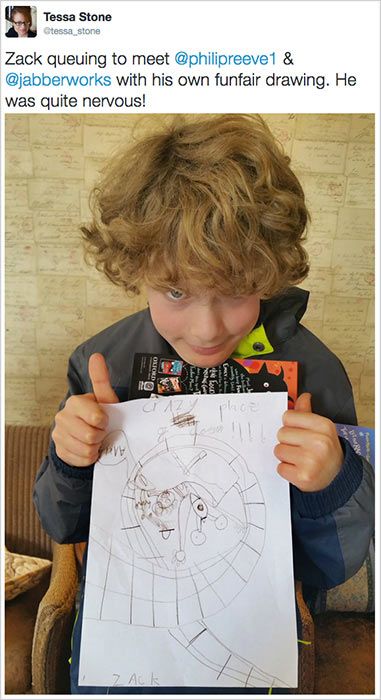 A fabulous teacher from Mendip Green School presented us with a letter and 66 amazing pug drawn by her class, who loved our previous book
Pugs of the Frozen North
!
(
Click here for lots more under the cut!
Collapse
)
This weekend aliens landed in Devon our presentation of