October 18th, 2016
(Here I am with Philip in my studio, flexing my creative muscles.)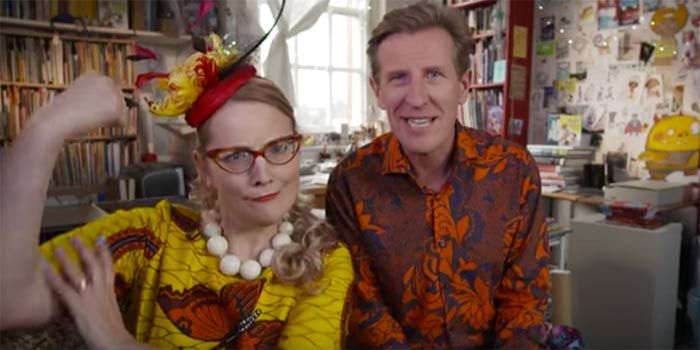 Of the four books Philip and I have created together so far, all are inspired by the idea of going on journeys, and adventure. In particular,
Oliver and the Seawigs
was very much inspired by trips to the beach, and the setting of
Pugs of the Frozen North
drew on experiences I'd had while visiting Alaska and Norway.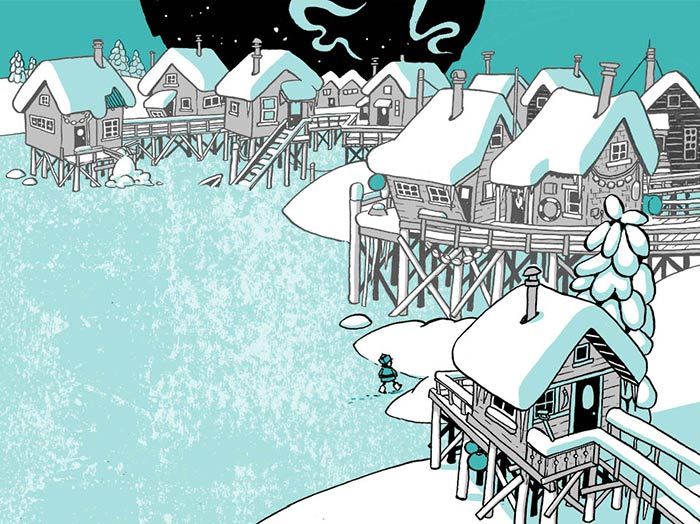 When I've travelled, some of my best souvenirs have been the diaries and travel comics I created during the trip. Sometimes I'd draw things right on the spot, and other times I'd take a photo and draw things later when I was back at wherever I was staying. When I went to China with my family, my China travel comic started during my layover in Dubai Airport: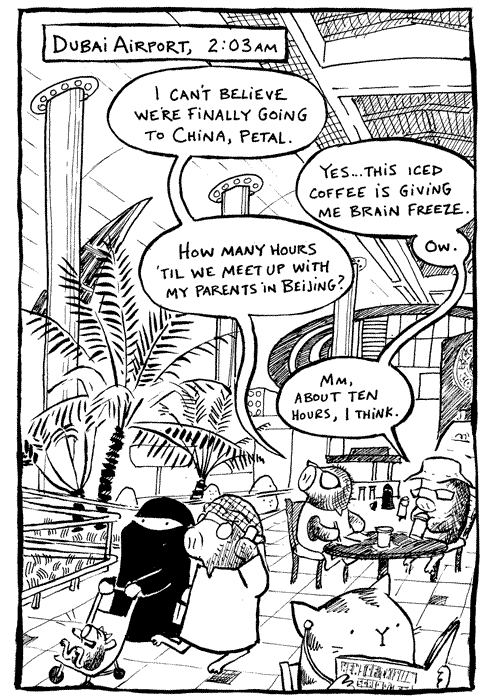 I learned a cool trick from picture books and comics for making things easier: instead of drawing people as humans, I drew them as animals. That way they wouldn't get offended if I drew too quickly and my drawings didn't look like them, and it was just funnier seeing cats and moles and mice doing the things people do. A lot of times I'd draw meals we had together as a family:
(
Click here for lots more under the cut!
Collapse
)
When my co-author Philip Reeve and I were approached by Emirates Airlines to encourage kids to write and draw their own travel-related stories - and flex their creative muscles - I got very excited about the idea!