October 24th, 2016
Jinks & O'Hare Funfair Repair
co-author
Philip Reeve
and I visited for their
Loogabarooga Festival
, I was keen to explore. I think this was our highlight, a statue known as Sock Man:
I looked up Sock Man
on Wikipedia
, 'a bronze statue celebrating Loughborough's association with the hosiery industry'. Sock Man really does look terribly pleased with his sock, and I gave him a little massage.
(
Click here for lots more under the cut!
Collapse
)
I'd never visited the Midlands town of Loughborough before, so when my
Philip Reeve
for several years now. We talk about our books together, but if we invite the audience to ask questions, there's often one that pops up:
'Is there any news about Peter Jackson turning Mortal Engines into a film?'
But ten years since the film was first discussed, Reeve has a new answer:
YES. Peter Jackson IS going to make a Mortal Engines film!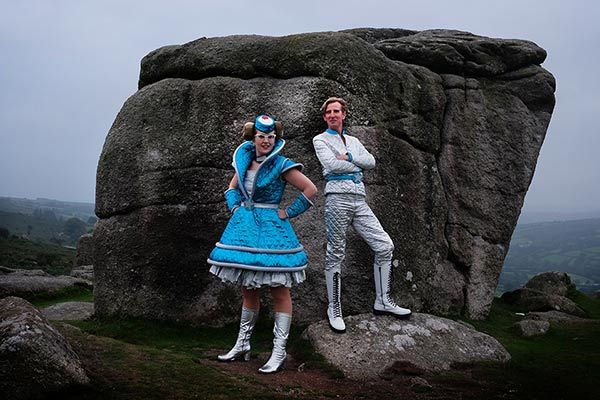 Photo by Sarah Reeve
You can read Philip's
new blog post about it here
. Cue mega-excitement among long-time fans! And Scholastic UK's decision to reissue
David Frankland
's original covers for an
anniversary edition
really starts to make sense. From what I understand, it will be shot in New Zealand, with a script by Peter Jackson and Fran Walsh.
Christian Rivers
will be directing, and it's first film but he was an assistant director on
The Lord of the Rings
and
King Kong
, so he'll know his stuff.
Covers by David Frankland
Some links to breaking news, starting with
Peter Jackson's Facebook page
, follewed by:
(
Click here for more under the cut!
Collapse
)
I've been running about on stage at various book festivals and wearing flamboyant costumes with my co-author