I get asked from time to time, 'How do you go about making a book like
The Prince of Pants
?' Well, here are some peeks at the process!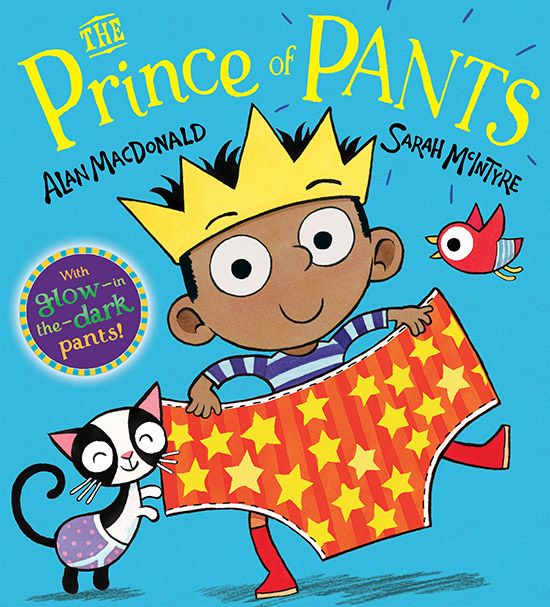 Sometimes I write my own books. Sometimes I think up ideas with friends and we build the story together. This time, I was going to write my own book except my editor, Pauliina Malinen, slipped these pages over to me and asked me to have a look.
Nah, I thought, I'm going to write my own story. But I'll have a look anyway.
...And it was GOOD! And SO funny! And I could see so much potential for added stuff in the artwork.
Who is this Alan MacDonald chappie?
, I wondered. I knew David Roberts creates his Dirty Bertie books with Alan (like, 40 books!), and anyone David works with must have something good going for them. (I loved
Dirty Bertie Snow!
.) So I wrote back to Pauliina and said 'YES!' Right away, I started scribbling notes in the margin.
The next thing to do was design the characters. Most importantly, how would the main character, Prince Pip, look? What about his dad? His mum? Do they have pets? It's a funny book, so I thought I might make the King look a bit silly, wearing ALL his medals, all the time. And Pip, I wanted him to be small and quick, so he could hop about.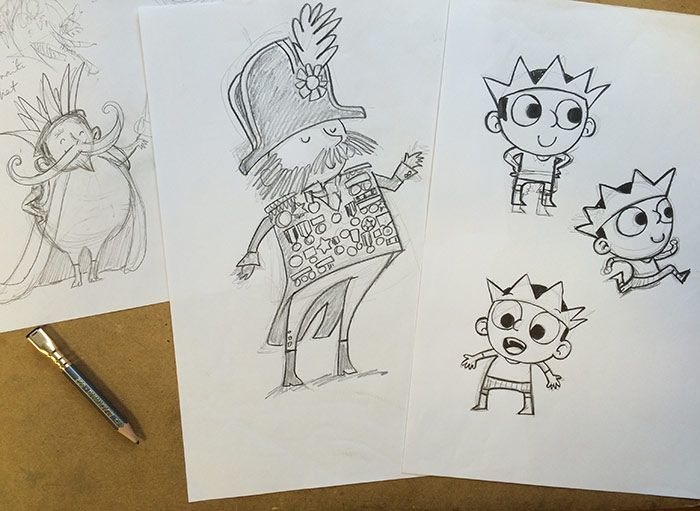 (
Collapse
)