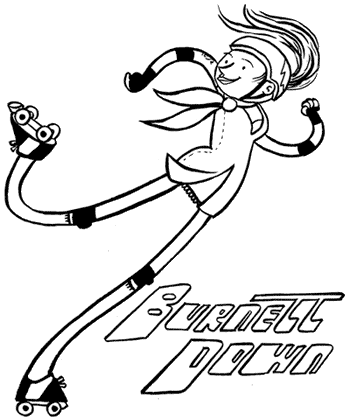 I made a quick drawing of my sister this morning, who skated her final bout this weekend with Seattle's Rat City Rollergirls. I'm sure the roller derby scene is going to miss her a whole lot, she did some mighty fine skating and looked pretty good, too. (She's a bit famous for having the longest stride in the league.)

I think I'm going to redraw this and do it better, so I'll keep you posted! Initial reportage by
dlasky over here.


Photo on Flickr from ChrisB here.